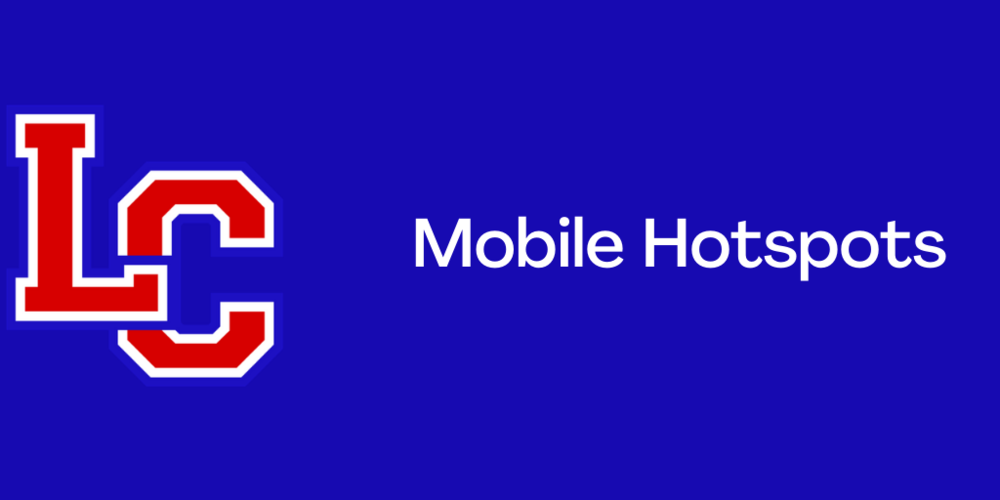 Mobile Hotspot Application Form
LC Schools
Thursday, August 20, 2020
8/25/20 Update:
We are still accepting mobile hotspot applications until this Friday. Due to high demand these won't be available for the first day of school. You will be contacted once a disbursement plan is finalized. In the meantime, students will either need to find a temporary internet source to complete their work or contact their school for an alternative solution.
We appreciate your patience and are looking forward to a great school year.
#TEAMLincoln
Lincoln County Schools will be offering mobile hotspots to students during the COVID-19 pandemic. These hotspots will provide students with safe, education only, internet access wherever there is cellular coverage.
Families will only be allowed one hotspot per household. Your child will be able to access the internet to complete homework, read online materials, collaborate with classmates and connect with teachers. Your child will not be able to access any entertainment, adult or inappropriate content.
The hotspot will be good for the first semester (through Christmas break) of the 2020-2021 school year. At that time, the district will evaluate the status of the pandemic and determine if the mobile hotspots will be extended through the second semester.
*There are a limited number of mobile hotspots available. More information regarding the distribution process of hotspots will be released soon.
Please click here to apply: Mobile Hotspot Application