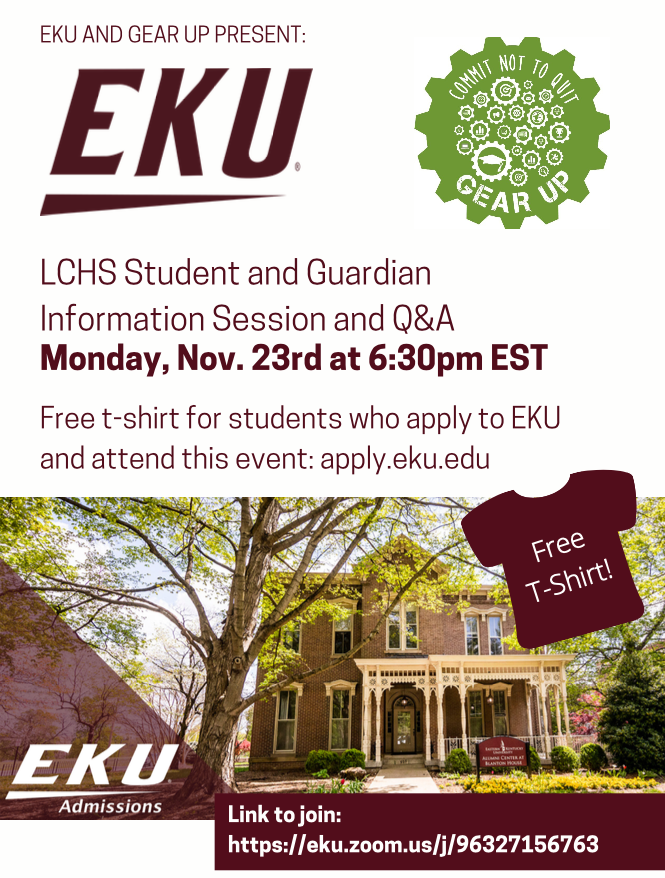 EKU and GEAR UP Present Family Engagement Night
LC Schools
Tuesday, November 17, 2020
Eastern Kentucky University and GEAR UP are partnering together to offer a family engagement night for Lincoln County students and guardians. The event will be held on Monday, November 23rd at 6:30 PM.
A free t-shirt will be available for students who apply to EKU and attend this event.

Topics will include: admissions, academics, tuition, scholarships, important deadlines, student life, and more!