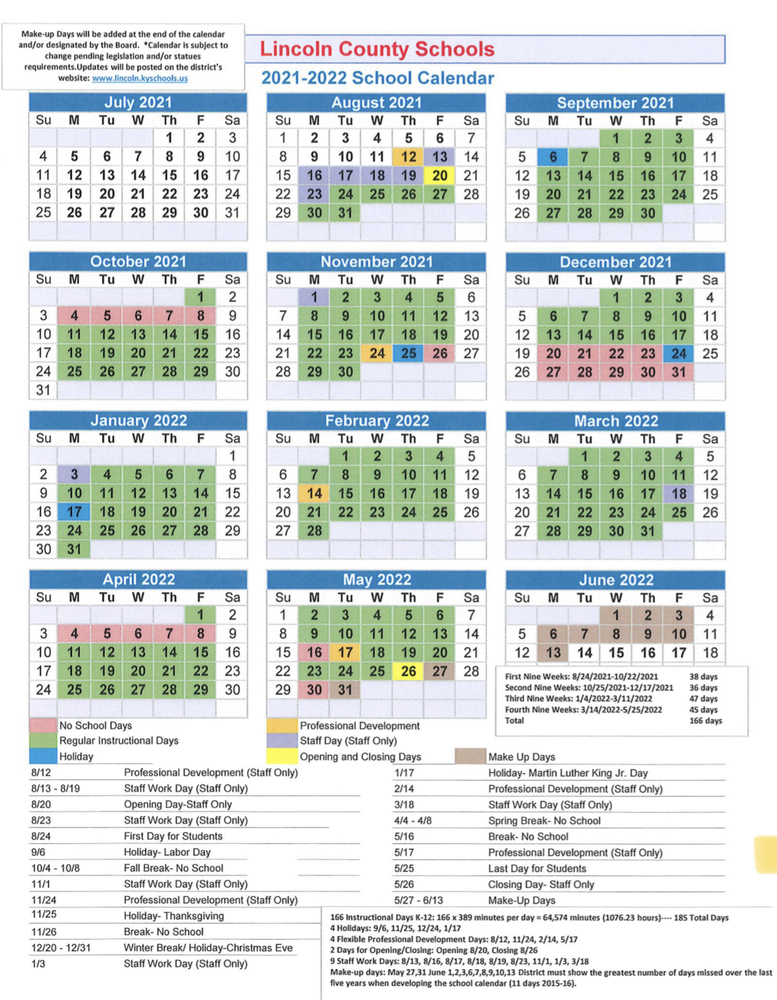 2021-22 School Calendar
LC Schools
Thursday, January 21, 2021
The Lincoln County Board of Education approved the revised 2021-22 school calendar at the last board meeting. The official start date for students next year will be August 24th.
Calendar Highlights:
Fall Break will be the first full week of October (4th-8th).
Spring Break will be the first full week of April (4th-8th).
Winter Break (Christmas/New Years) will be December 20th-31st with students returning Tuesday, January 4th.
The last day of school for students next year is scheduled to be Thursday, May 25th.
For more information about the school calendar, please contact Director of Pupil Personal Diana Hart at 606.365.2124 or visit website.
-LCSchools-