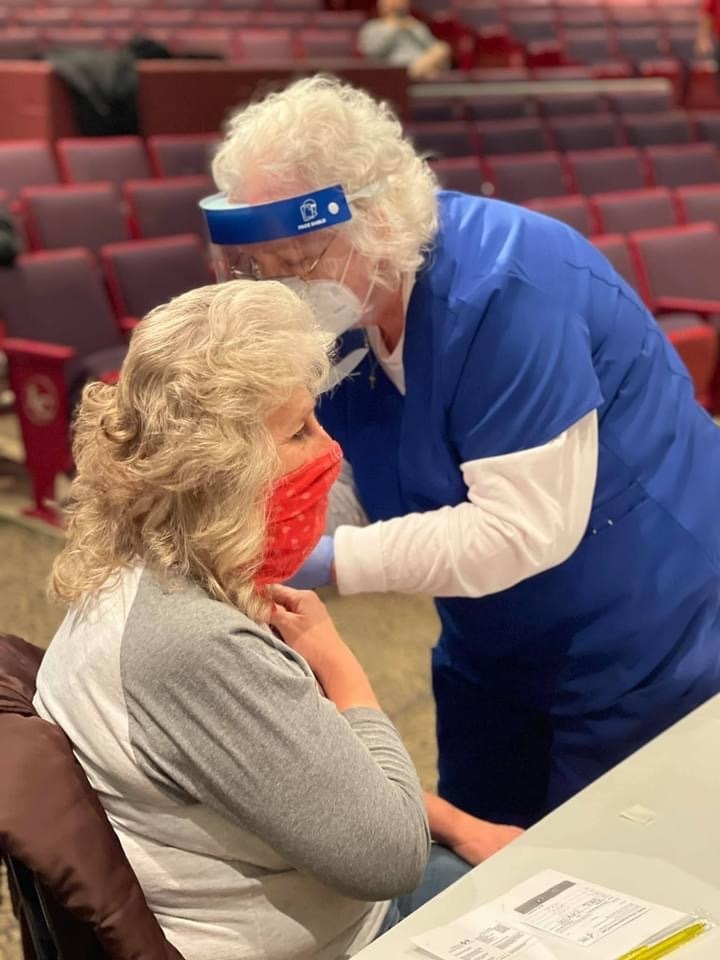 LC Health Department Begins Vaccinating School Staff
LC Schools
Wednesday, January 27, 2021
The Lincoln County Health Department began the vaccination process for Lincoln County Schools by administering 200 vaccinations to staff members at Lincoln County High School today. LCHD was assisted today by Family Health Services, Bates, Miller and Sims, a retired nurse and Lincoln County School staff-members.
LCHD will finish the first round of staff vaccincations next Wednesday once they receive another shipment of the vaccine. School employees are in the 1B category of the vaccine rollout process.
"Diane Miller and the health department did an outstanding job today, and were very well organized. We are excited to see our staff member who choose to receive the vaccine be able to get it right here in Lincoln County. Hopefully this is one step closer normalcy for our schools and community," said Superintendent Michael Rowe.
Staff were given the Moderna vaccine and will receive the second dose 28 days after receiving the initial shot.