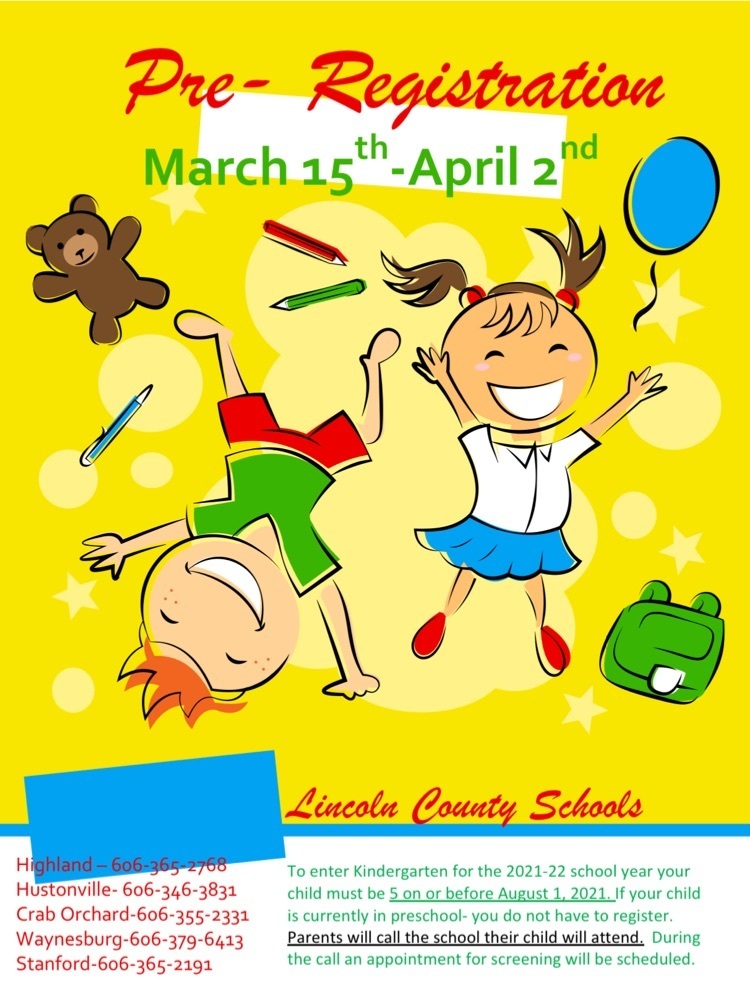 Pre-register for Kindergarten March 15th-April 2nd
LC Schools
Tuesday, March 09, 2021
Parents may pre-register their students for kindergarten starting March 15th. The pre-registration process will end on April 2nd.

To enter kindergarten for the 2021-22 school year your child must be 5 on or before August 1, 2021. If your child is currently in preschool- you do not have to register.

Parents will call the school their child will attend. During the call an appointment for screening will be scheduled.
Highland – 606-365-2768
Hustonville- 606-346-3831
Crab Orchard-606-355-2331
Waynesburg-606-379-6413
Stanford-606-365-2191