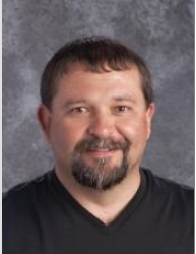 Jeff Craiger Named New Director of Transportation and Safety
LC Schools
Monday, March 15, 2021
Lincoln County Schools is proud to announce Jeff Craiger as the new Director of Transportation and Safety for the district. Mr. Craiger is currently the principal at Hustonville Elementary School and is expected to transition to his new position in the coming weeks.
Craiger has worked in education for 21 years, including 20 years at Lincoln County Schools. He previously worked as a teacher at Stanford Elementary and at the Lloyd McGuffey 6th Grade Center before becoming a principal at McKinney Elementary.
"Jeff has a great understanding of the community. His experience as both a teacher at two different schools and a principal for two different schools in the county makes him a great fit. He really understands the needs of our staff, students and community in Lincoln County," said Superintendent Michael Rowe.
Mr. Craiger is married to his wife Donna and has two daughters, Casey and Brooke. He enjoys sports, hunting, fishing and any sort of competition, including pretending to have all the answers when his favorite teams lose.