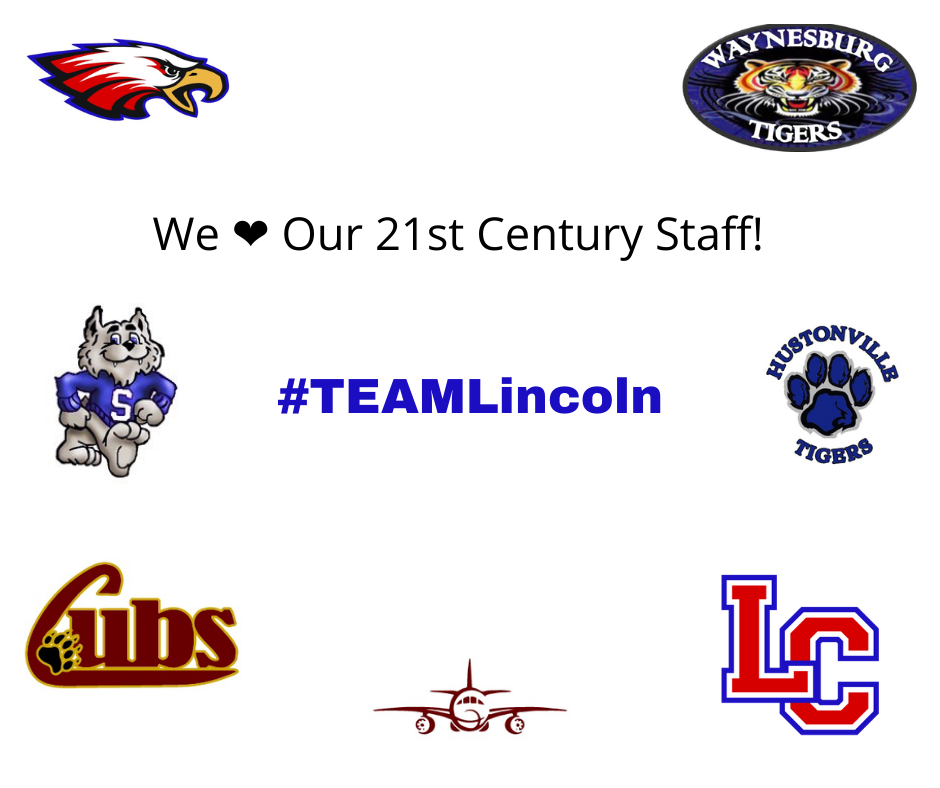 21st Century has Served as a Great Resource During the Pandemic
LC Schools
Tuesday, March 30, 2021
Our 21st Century staff has played an important role in helping students stay caught up during the COVID-19 pandemic. The 21st Century Community Learning Centers are a great after school resource for our students and their families.
The Lincoln County High School 21st Century program implemented Step Up Saturday's to help high school students with credit recovery who have struggled keeping pace this school year due to the pandemic.
21st Century offers life skills, enrichment opportunities along with tutoring to assist struggling students. The program has worked hard to put together the Lincoln County Summer Exploration Academy beginning in early June. LINK
21st Century School and Staff Information:
Crab Orchard Elementary- Dakota Lunsford
Highland Elementary- Whitney Whitaker
Hustonville Elementary- Katie Lyons
Lincoln County High School- Linda Green
Lincoln County Middle School- Mackenzie Smith
Stanford Elementary- Afton Trailor
Waynesburg Elementary- Janica Carrier
Eastside Director- Valerie Peyton
Westside Director- Tonya Lockard
We greatly appreciate our after school professionals and all they do for #TEAMLincoln.