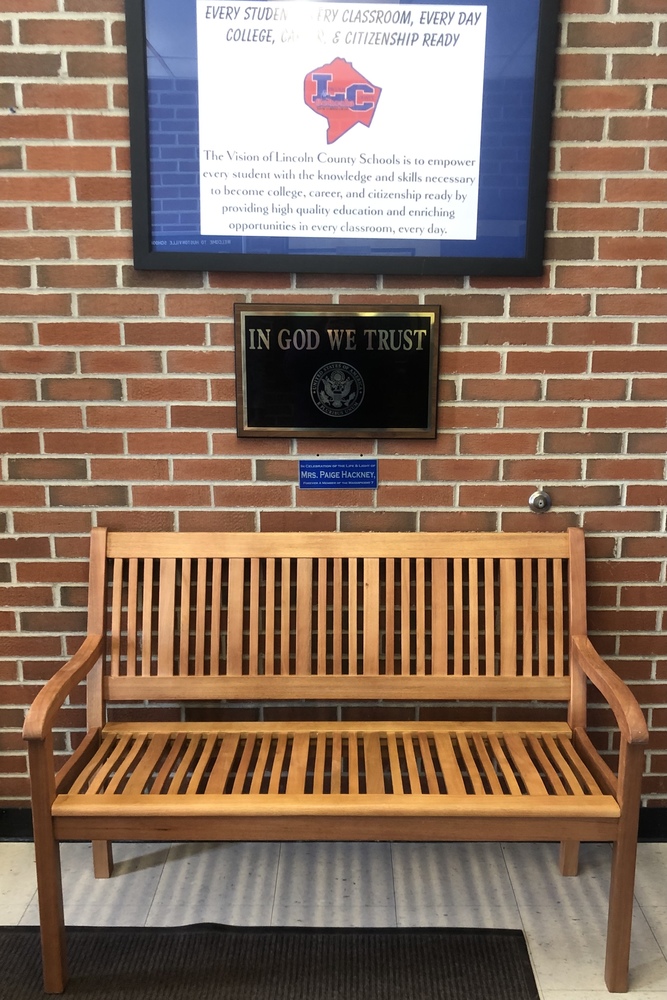 Elementary Principals Remember Late Colleague
LC Schools
Thursday, April 01, 2021
The elementary principals in the district, otherwise known as the Magnificent 7, surprised Hustonville Elementary with a bench for the school in memory of the late Paige Hackney.
Mrs. Hackney was the Assistant Principal at Hustonville and a close friend to other elementary principals from around the county. Her leadership and friendship will forever be missed by Lincoln County Schools. The plaque on the bench reads, "In Celebration of the Life and Light of Mrs. Paige Hackney, Forever a Member of the Magnificent 7."
The Magnificent 7 is comprised of the principals from Crab Orchard, Highland, Hustonville, Stanford, and Waynesburg Elementary.