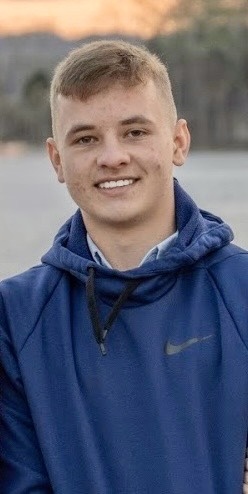 Senior LCHS Student Accepted into NASCAR Technical Institute
LC Schools
Thursday, April 15, 2021
Lincoln County High School senior Caydunn Randall was recently accepted into the NASCAR Technical Institute, located in Mooresville, North Carolina. Randall will begin the 17 month NASCAR program in August of this year and will learn to build Roush engines while there.
Caydunn decided to choose the Auto Tech Program as an elective for his junior and senior years at Lincoln County High School. In October of 2020, Randall began a co-op with Win Smith Racing Ent LLC. There he gained hands on experience performing maintenance and repair work on race cars and learning to rebuild car engines.
"Caydunn is a very responsible young man," said Win Smith. "We would give him a task around the garage and he did it. Working on race cars is a serious business and he understands that, and is very conscience of it. He's been exposed to the business side of racing too and he has a chance to be successful in this field with the skills he's obtaining and his work ethic."
Randall is also a member of the LCHS tennis team and will graduate from Lincoln County High School this May. He said he hopes to acquire the the skills necessary to build his own car/engines and compete professionally himself upon completing NASCAR program.