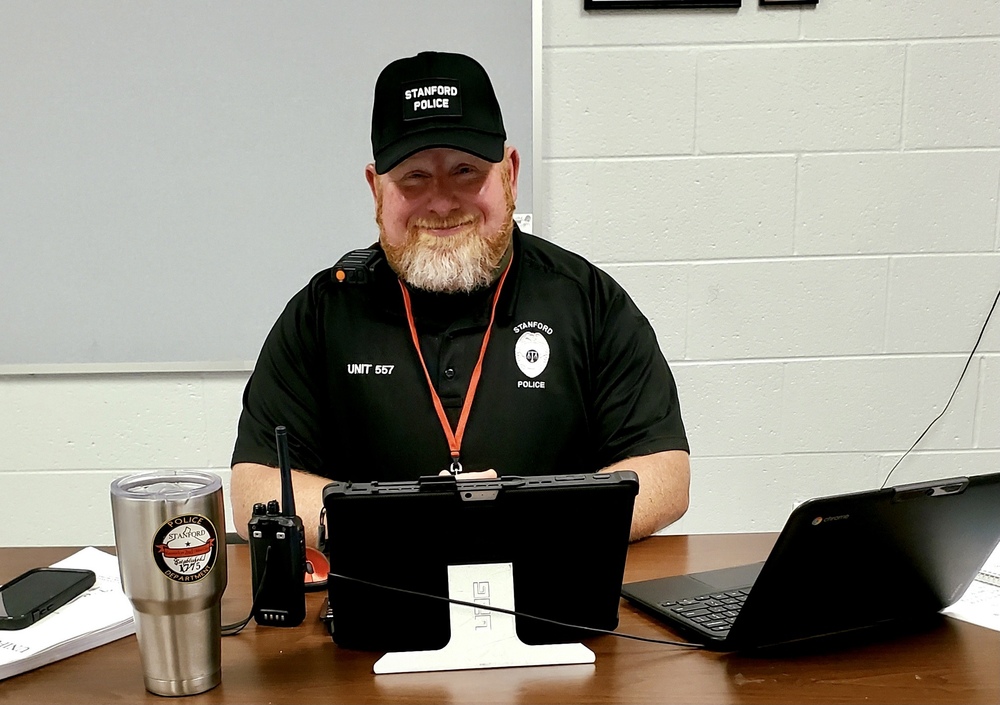 Mike Southerland Named New SRO
LC Schools
Thursday, April 22, 2021
Mike Southerland was recently named as the new School Resource Officer (SRO) at Lincoln County Middle School. Southerland is an employee of the Stanford Police Department and a veteran in the law enforcement field. Southerland began his new position with SPD in late March and says he is really enjoying working with the students and the staff on campus.
"Mike is a huge asset to the agency and to the school district," said SRO Commander Preston Middleton. "He gets along great with everyone, and has already shown the safety for the school is his number one priority. In the world we live in today, I couldn't ask for anyone better to keep our schools safe."
SRO Southerland has over ten years experience in law enforcement and has several years experience with his BBQ business. This combination of skills gives Southerland a unique ability to build relationships with people of all ages.
"Mike's been very busy everyday working to build trust and relationships with students and staff. It's important for both to trust and respect the SRO position in our schools, and Mike gets that aspect of the job. We've had students go home excitingly talking about how SRO Southerland talked to them at school. We are looking forward to SRO Southerland being a big part of the Eagle family moving forward," said LCMS Assistant Principal David Ledford.
The Lincoln County Board of Education expanded the SRO staff to three people last summer in an initiative to provide more safety and protection across the district. SRO Southerland joins SRO Ray Sayre and SRO Commander Preston Middleton in working every day to keep our school district safe.
#TEAMLincoln