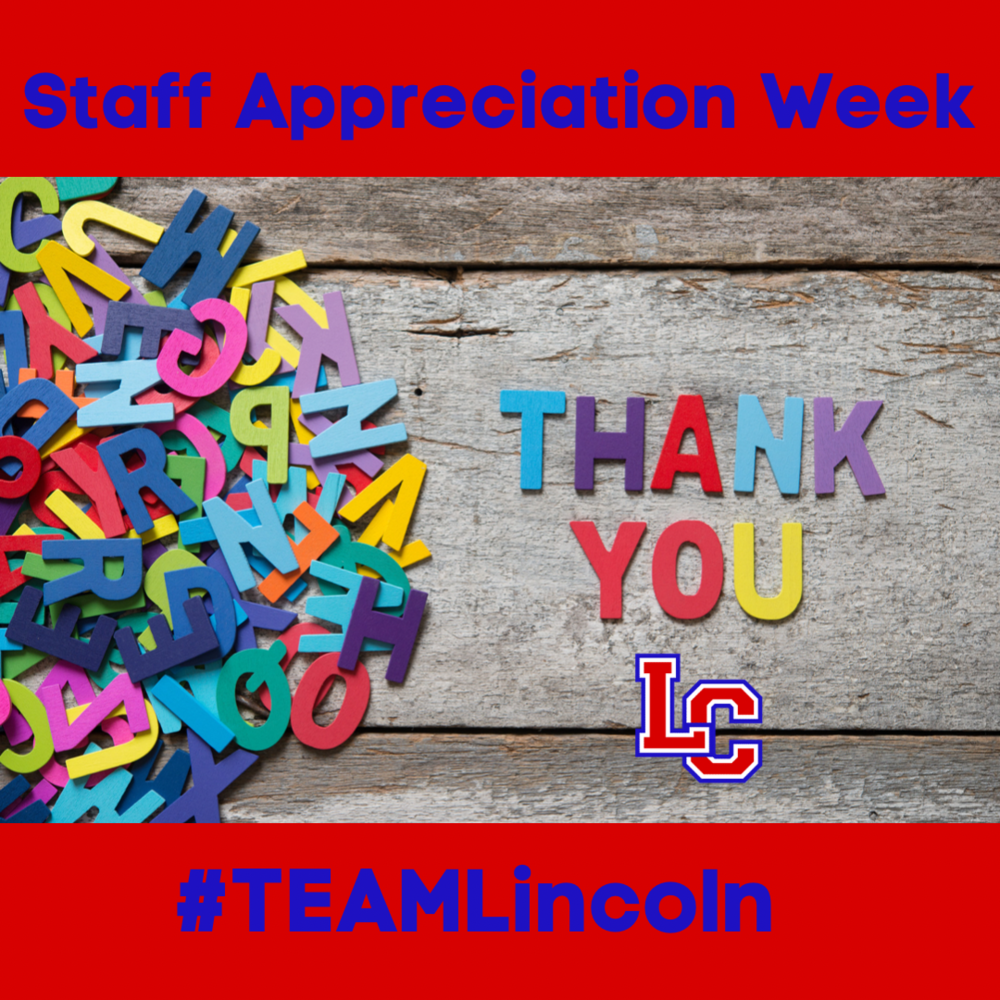 Staff Appreciation Week
LC Schools
Monday, May 03, 2021
This week is Staff Appreciation Week for Lincoln County Schools. Our district greatly appreciates the effort and determination of our staff over the past year in enduring a world wide pandemic and still finding a way to do what's best for kids every single day.
"This past year has brought many challenges and our staff has risen above them all. We look up to them for their creative outside-of-the box thinking, resourcefulness and willingness to alway help others. All of our staff are valuable members of #TEAMLincoln." - Superintendent Michael Rowe
"I am so thankful for the #TEAMLincoln staff. They have proven time and again with all the crazy changes this year – they are up for any challenge and will persevere! I have great respect and am proud to work alongside each and every one of them." - Chief Academic Officer Dreama Tomlison
"We have really learned how much we depend on technology and need technology this past year. Our staff has done a great job learning and adapting to the needs of every student, and remaining patient while doing so. I am proud of our staff for what they've been able to achieve during this past year and excited for what the future now holds for us all due to this resiliency." - Chief Operations Officer Darren Yaden
All of our staff members are being treated to a special meal at their workplace this week as a small thank you for all that they mean to Lincoln County Schools.