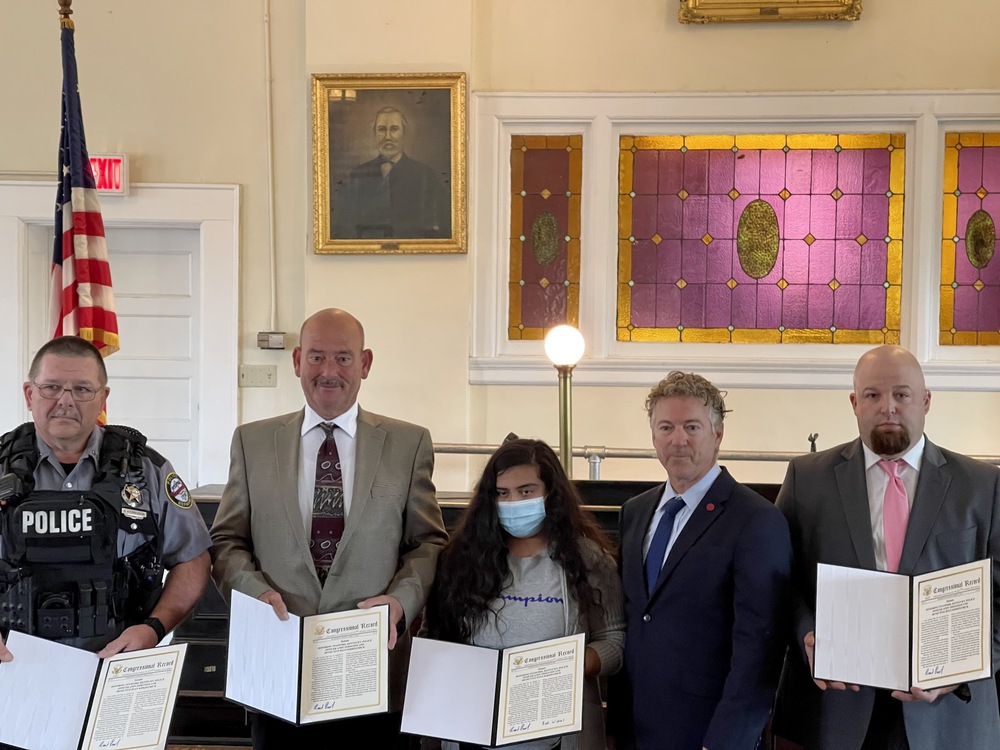 LCHS Junior Honored by Senator Rand Paul
LC Schools
Wednesday, May 05, 2021
Lincoln County High School junior Maria Vergara, along with Officer Andy Ferguson and Detective Ryan Kirkpatrick of the Stanford Police Department, was honored today by United States Senator Rand Paul at the Lincoln County Courthouse today.
Senator Paul presented a Congressional Record to Vergara, established April 12th in Washington, D.C., for her role in quickly calling 911 after witnessing a heinous crime in Stanford. SPD was dispatched to the scene and were able arrest the perpetrator who was later charged with sexual assault and kidnapping.
The out of state victim received medical treatment and was reunited with her family due to the heroic efforts of Maria and the Stanford Police Department.
Picture 1: Left to Right (Officer Ferguson, Mayor Miller, Maria Vergara, Senator Paul, Detective Kirkpatrick)
Picture 2: Maria Vergara with her Congressional Record certificate