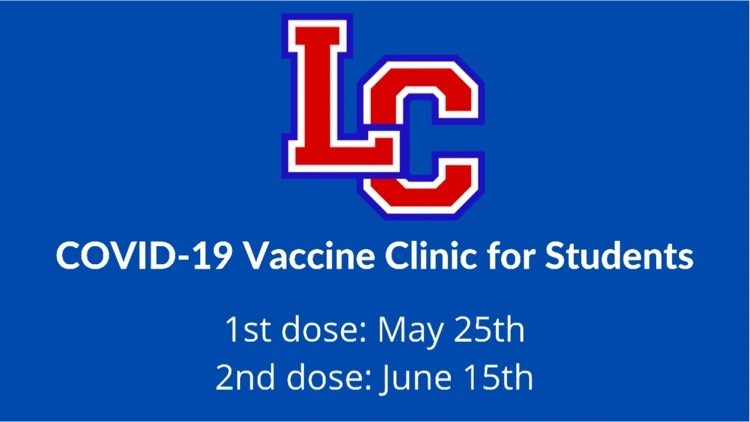 COVID-19 Vaccine will be Offered to Students 12 & Up Next Week
LC Schools
Thursday, May 20, 2021
Lincoln County Schools, in collaboration with the Lincoln County Health Department, will be offering a COVID-19 vaccine clinic for students (ages 12 and up) next Tuesday, May 25th, from 4 pm to 6 pm at the Stuart Underwood Auditorium at Lincoln County High School.
The first dose of the Pfizer vaccine will be administered by the LCHD at this clinic. The Pfizer vaccine requires a second dose that will be given at the same location on June 15th. Students under the age of 18 must have an adult guardian present to receive the vaccine. There is no cost to receive the vaccine. You will enter the auditorium through the auditorium side entrance doors. This will be to your left if you enter the campus from the main entrance off of Hwy 27.
If you previously signed the Google Form to show interest in getting the vaccine for your student, you don't not have to do so again. If you have not signed up yet, please do so now using this link:
COVID-19 Vaccine for Students Sign-Up Sheet
Please bring the Vaccine Administration Form with you when you come.
Please see below for more information: