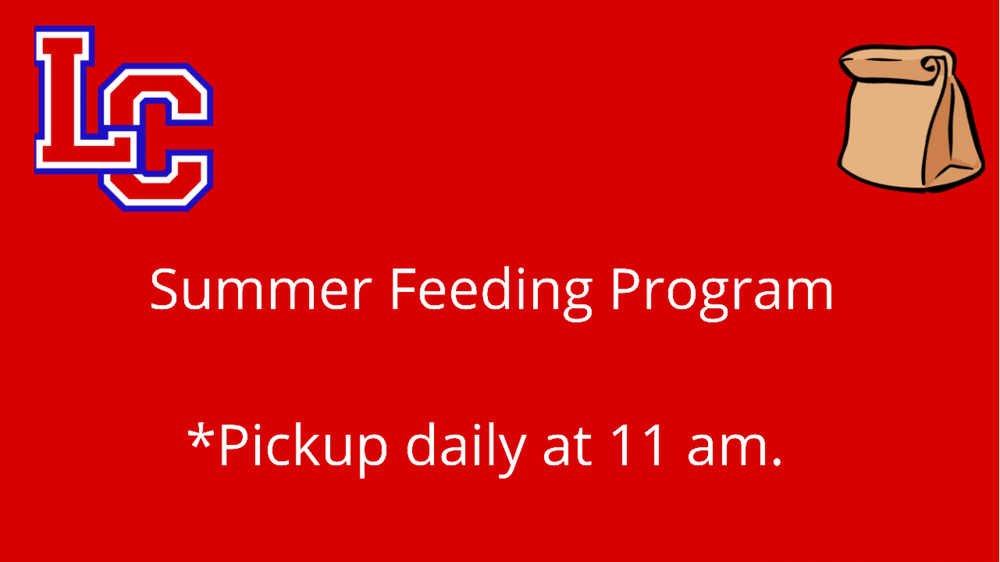 Summer Feeding Program
LC Schools
Thursday, June 03, 2021
Lincoln County Schools will be offering a Summer Feeding Program for students this summer from June 7th until July 2nd.
Students may pick up meals while attending summer school or meals may be picked up daily at 11 am at one of our schools (locations below). To place your order, please call the school you want to order from. If no answer, you may call the Student Support Center (606.365.2124) and leave your name, number of meals needed and the school you will be picking them up at for your students.
Crab Orchard Elementary
Highland Elementary
Hustonville Elementary
Lincoln County High School
Stanford Elementary
Waynesburg Elementary
Please contact Cathy Hettsmanperger at 606.365.5778 with any questions or to place an order.