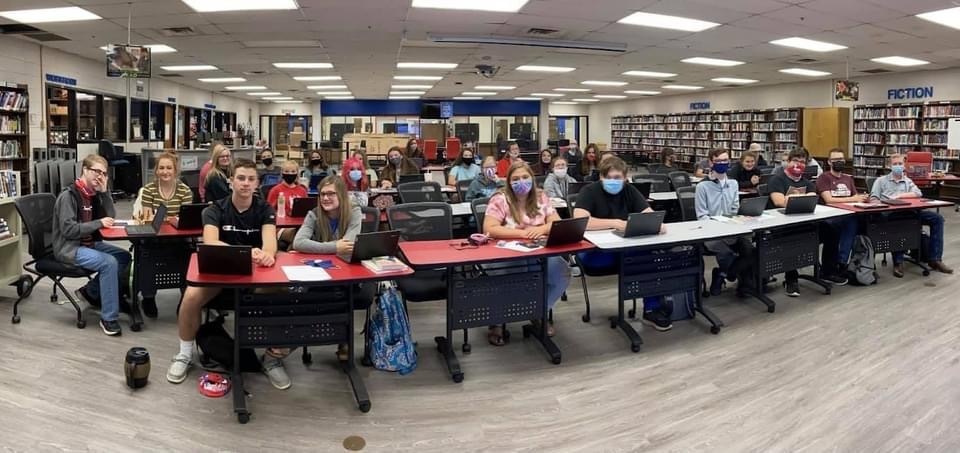 Students Participated in Washington Institute for Leading Through Learning
LC Schools
Monday, June 14, 2021
Lincoln County students (in rising grades 9-12) attended the inaugural Washington Institute for Leading through Learning (WILL) from June 7-11 at Lincoln County High School. The Institute was hosted by the National Council for History Education (NCHE) and funded by the ASPIRE history grant through KEDC.
Thirty-four students were enrolled in the Institute and participated in rigorous programs that allowed them to virtually visit places like Monticello (the home of Thomas Jefferson), Mount Vernon (the home of George Washington), the White House, the National Portrait Gallery, and the Capitol. Students also participated in interactive programs with the National Security Administration investigating the Engima Machine, Ford's Theater exploring Lincoln's assassination and aftermath, and the National Museum of African American Culture and History learning about everyday civic leaders who strived to make American a better place.
Students were also given books about Ona Judge and Harriett Tubman, two African American women who grabbed hold of freedom, and were able to talk with the author. Students spoke to and had questions answered by Lt. Gov. Jacqueline Coleman and U.S. Department of Education Special Assistant Dr. Chauncey Alexander.
This was a wonderful opportunity for Lincoln County students to "travel" beyond our county and see civic leadership in action. Throughout the week, students investigated what it meant to be a civic leader and how they could change the world around them. Launching this winter, students are designing an interactive web site to celebrate both the unique identities of the towns and cities in Lincoln County as well as the ties that bind us together as Lincoln Countians.
The Institute graciously thanks the Lincoln County School System and 21st Century for their willingness to host the event.