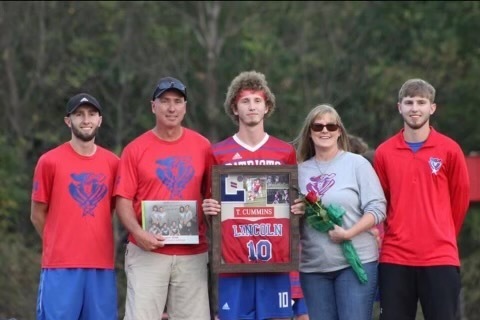 Lewis Cummins Set to Take Over Lady Pats Soccer
LC Schools
Friday, July 09, 2021
Lincoln County High School is excited to announce Lewis Cummins as the new head coach of the girls soccer program.
Cummins was the head coach of the boys team for the past five seasons at LCHS. He was also an assistant coach for the boys team for 4 years and the head coach at Lincoln County Middle School for 12 years.
Lewis is a 1985 graduate of Lincoln County High School and has been employed by the District for 31 years. He and his wife, Jackie, reside in Lincoln County. He enjoys golf, fishing, and spending time with his family.
"I'm excited to have Lewis take over the girls program. He has a wealth of experience and understands our community well," said Athletic Director Brad Petrey.
Coach Cummins is very excited about this new adventure and ready to begin working with the girls. Practice will start for the girls soccer team on July 12th.
-LCAthletics- ⚽️ 🥅 🔴 🔵