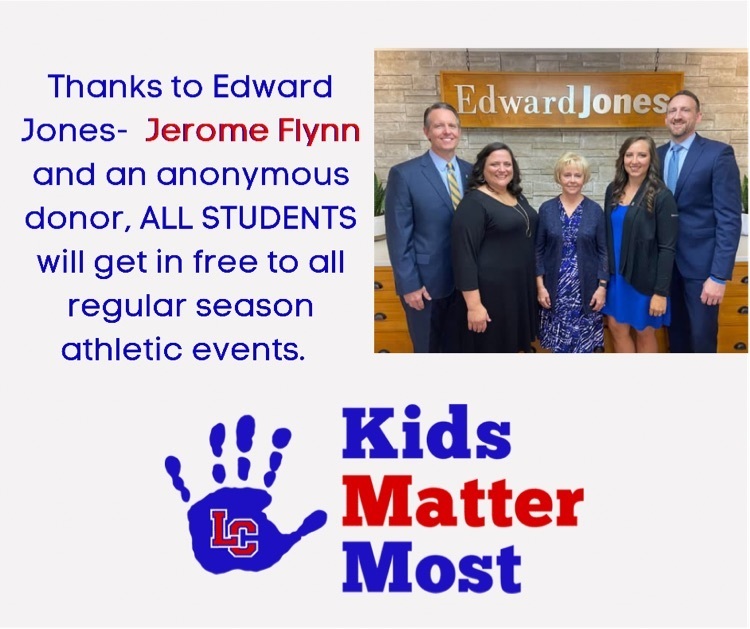 Free Tickets for Students, Thanks to Donations
LC Schools
Tuesday, August 17, 2021
The Lincoln County Board of Education approved accepting donations from Edward Jones Financial Advisor Jerome Flynn and an anonymous donor last Thursday at the board meeting. The donations will go toward allowing all students to attend Lincoln County Athletics events (middle and high school) free of charge.
"Students will be permitted to attend all regular season home games free of charge, thanks to our great sponsors," said Superintendent Michael Rowe. "We wanted to get this done this year as part of our Kids Matter Most campaign. We are very appreciative of Mr. Flynn and others for making this happen for our students."
Postseason tournaments, bowl games (Death Valley Bowl), fundraiser tournaments, etc. will be excluded from this promotion. For more information please contact Athletic Director Brad Petrey at 606.365.9111.
#KidsMatterMost