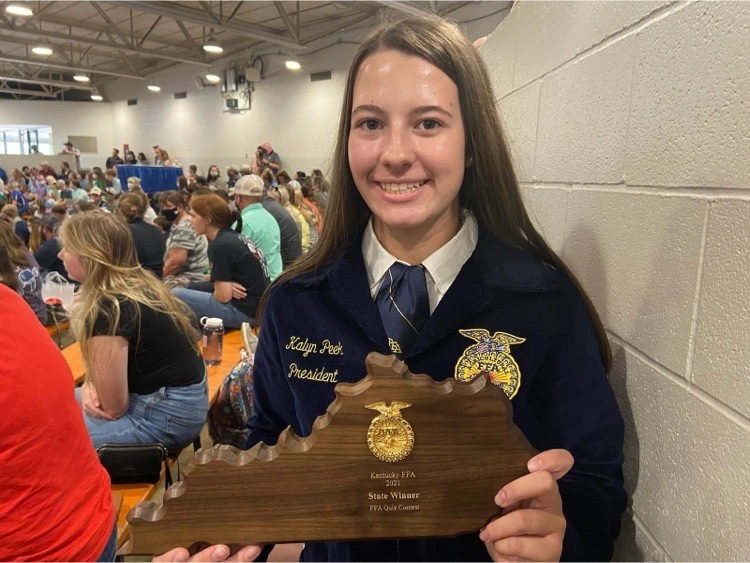 LCHS FFA Students Won State Competitions
LC Schools
Monday, September 13, 2021
Two Lincoln County High School students recently won FFA competitions at the Kentucky State Fair. LCHS sophomore Kalyn Peek won the 2021 FFA Quiz Contest and sophomore Adam Beckett placed first in the FFA State Seed ID contest.
Peek competed and won the preliminary round earlier in the summer at FFA Camp. The winners from each camp week were then invited to compete at New Market Hall at the state fair for the state championship. Peek was able to win the contest that consisted of trivia questions, FFA history and agriculture knowledge.
Beckett competed against 23 other FFA students from across the state to win the ID contest. The contest required students to identify seeds in vials such as sunflower, corn, and tobacco.
#KidsMatterMost