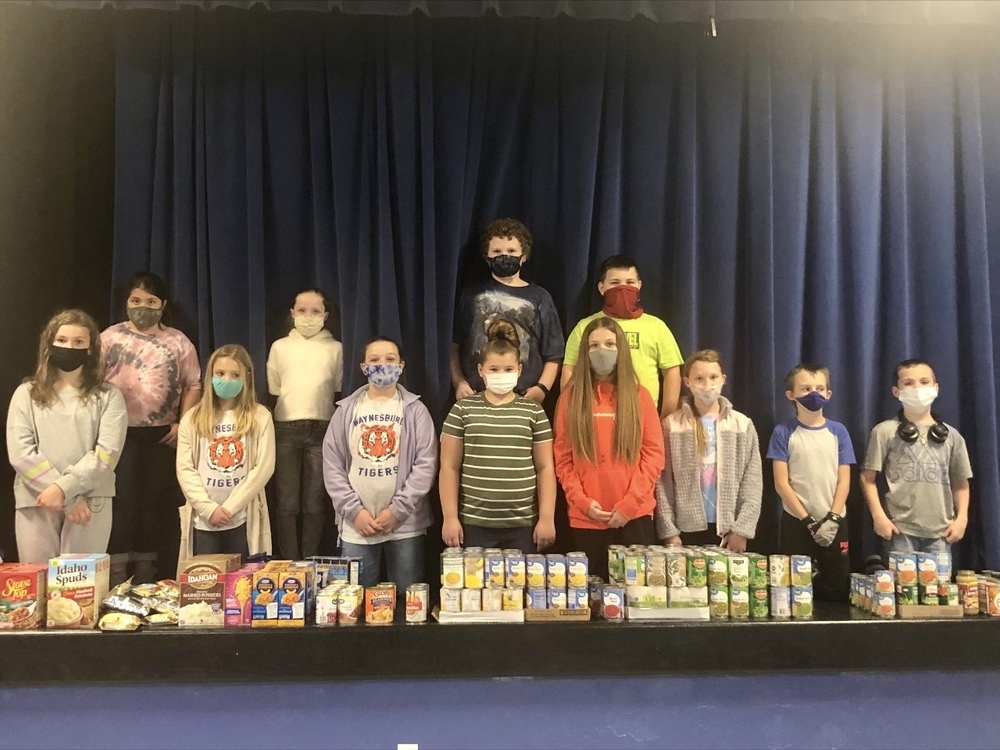 Waynesburg & Highland Students Team up for Thanksgiving Food Drive
LC Schools
Monday, November 22, 2021
Last week students from Highland Elementary and Waynesburg Elementary participated in a Thanksgiving Food Drive. Because of he generosity of students, staff and community members at these schools 15 families in the community will be able to enjoy a nice meal for Thanksgiving.
Brooke Walls, South Lincoln FRC, helped organize the food drive and said overall nearly 700 items were collected between the two schools. Parlor Grove Baptist Church also donated 15 turkeys that were used to put together full meals for the families.
Waynesburg Elementary decided to create some competition amongst their classes to bring in food items. Mrs. Beaven's 5th grade homeroom class won the competition at WES, bringing in 94 items. For their hard work they will be receiving a class party.
#KidsMatterMost
#WeAreAviators
#WeAreTigers