EDIT MAIN
PRINCIPAL'S MESSAGE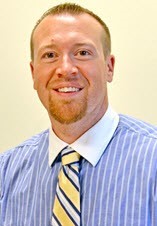 Parent/Guardian,
It is with great excitement that I welcome you and your student back to Crab Orchard Elementary School for our 2020-21 school year! Much work has been done to ensure the safety and success of each of our students. At COES, EVERY student matters, EVERY classroom is a safe, nurturing learning environment, EVERYDAY. Our Cubs embrace and embody a hardworking Spirit, have Pride in what they do, and honor the Tradition of this special place.
High Attendance to Promote Student Success and Overall Well-Being
It's no secret that COES is a GREAT place to be! Whether learning online or in-person, your student's participation is extremely important. Studies show that students with high attendance tend to perform better than those who often, or even occasionally, miss. Simply put, if our students aren't participating in activities, we can't can't help them the things they need to know. Help us help them by making sure they participate each day.
School Safety
Several safety measures have been put into place to secure our campus. Know that the safety of our students is of the highest importance to us. Faculty, staff, and volunteers are aware of, and have received, intense training in school safety. If you visit our campus outside of regular drop off or pick-up times, you will notice that all entrances into the school will be locked. You may only gain entry by being "buzzed in" through the front office door, which contains an intercom system and surveillance camera. Understand that you may be required to show ID upon entry, and will not be permitted to enter hallways and classrooms during instructional time. While this may present a minor inconvenience to you, I think you would agree that the benefits for the safety of our students outweigh any small trouble this may cause you. Please partner with us in providing a safe environment for our students.
Communication
As a community school, we strive to meet the individual needs of each of our students, parents, and community members. If you have any feedback, ideas to make things work better, or a concern about any school-related activity, I encourage you to contact us as soon as it arises. You may do this by communicating directly with your child's teacher by notes, phone calls, or emails, or by calling the office directly. As we are often engaged with our students, we may need to get back with you as soon as we become available. Know that your concern is important to us, and we value the trust and partnership we have with you. We are on the same team, and TOGETHER, we can provide the greatest opportunities for everyone to grow.
All of our team members are looking forward to working with you and your student. It is our goal to provide the opportunities for each student to harness their unique talents and realize their full potential. GET READY – it's going to be a GREAT school year!
Your partner in Education,
Mr. Justin Abbott