EDIT MAIN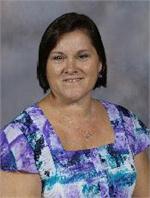 Contact Info:
Sarndra Upchurch
Library Media Specialist
sarndra.upchurch@lincoln.kyschools.us
https://sites.google.com/lincoln.kyschools.us/lchsmediacenter/home
Vote for KBA Book of the Year 2020!
The 2019 KBA
Book of the Year is:
The Hate U Give
by Ange Thomas
Career Center
Prepare for a career exam, explore occupations, and improve your workplace skills here (WorkKeys & military).
Job & Career Accelerator
Powerful tools and expert guidance to help you find a great job (resumes, cover letters & interviews).
College Preparation Center
Practice tests, interactive tutorials, and eBooks to help you prepare for college success (ACT, SAT, & AP material).
College Center
Strengthen your academic skills and prepare for placement tests and graduate school entrance exams here (basic math, reading, grammar, science reviews & COMPASS prep).
School Center
Practice, lessons, and study aids to help you do your best in school (high school level skills improvement in math, english, science and social studies).
Computer Skills Center
Video courses to learn popular software and computer basics (Internet basics & Microsoft products such as Word, Excel, Access, PowerPoint, & Outlook).
KY Driver's Manual

Practice KY Permit Test

Password required for most resources! See Mrs. Upchurch for assistance if needed!