EDIT MAIN
STANDARDS BASED GRADING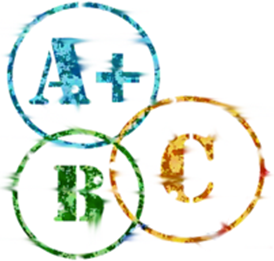 Patriot Families,
LCHS believes in helping all students achieve success. To help with this goal, all grades will be based upon formative and summative assessments aligned to content standards. Non-academic factors such as participation and behavior will not be assessed within students' grades but are reported separately.
In an effort to improve student achievement and communicate student progress on mastery of standards Lincoln County High School uses Standards-Based Grading. The purpose of this system is to provide clear, meaningful, accurate assessment and feedback to students, teachers, and parents on what students know, understand and can demonstrate based on content standards. In other words, grades show what students know and are able to do.
We want grades to reflect what students know and are able to do as well as their progress toward mastery of standards. To help understand this new system of grading we have included a Parent Guide. To access this guide, please click here.
One of your main concerns may be: How do I know my student's grade in a class? Students receive scores of 4, 3, 2, 1 or in some cases 0 based on the Grading Rubric. To review the Grading Rubric click here. Infinite Campus then will calculate an overall grade for each class based on the following scale:
| | | |
| --- | --- | --- |
| 4-Point Scale | Letter Grade in IC | Descriptor |
| 3.6 – 4.0 | A | Mastery |
| 3.0 – 3.59 | B | Approaching Mastery |
| 2.6 – 2.99 | C | Partial Mastery |
| 2.0 – 2.59 | D | Attempting Mastery |
| < 2.0 | F | No Mastery |
Tracking your student's progress is accessible through the Infnite Campus Parent Portal. If you need access or assistance please contact the school office for support.
Your student's teacher can provide further information to individual classes regarding the detailed rubrics for specific assignments. Your student should be accustomed to a rubric when completing assignments, exams, and projects at the high school.
If you would like a further explanation about WHAT Standards-Based Grading is, click on the video below:
As always if you have questions please do not hesitate to call us at the high school. We appreciate you sharing your students with us and working together as we continue our journey towards making LCHS a Top 10 High School!
Working together,
Michael Godbey