EDIT MAIN
FAMILIES FIRST YOUTH SERVICE CENTER (FFYSC)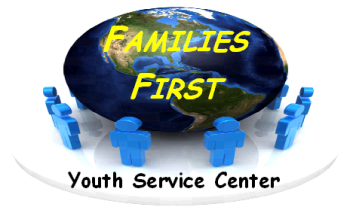 Families First and Youth Service Centers were created as part of the Kentucky Education Reform Act (KERA). The intent of the Centers is to enhance students' abilities to succeed in school by assisting children and families to meet needs that impact the educational process. This is done by providing services at the Centers, in the school, and by linking families to agencies in the community. Becky Burton is the FFYSC Coordinator in charge of running the Center at Lincoln County Middle School.
The FFYSC would like to extend a warm welcome to all the returning students and families as well as any new participants to the program. Ms. Burton is looking foward to seeing everyone. The FFYSC strives to help every child and family succeed by breaking down the barriers that interfere with a child's ability to learn. By removing barriers, the FFYSC hopes to have an impact on as many children as possible.
The FFYSC is a non-profit organization and is funded solely by grants through the state and community organizations. All children who attend LCMS are eligible to receive services that are provided year-round. The FFYSC would not be able to assist our children and families without the generous support of community businesses, volunteers, and donations.
---
FREQUENTLY ASKED QUESTIONS:
Who can use the FFYSC?
Services are provided, at no charge, to all families with children who attend Lincoln County Middle School.
Who should I contact to receive services from the FFYSC?
Contact Becky Burton at 606-365-8272, extension 275.
When and how can I contact the FFYSC?
You can contact the FFYSC at LCMS by calling Becky Burton at 606-365-8272, extension 275, Monday-Friday, 8 A. M.-4 P. M. If these hours do not fit your schedule, you may also make an appointment for the evening. You are also welcome to leave a message.
What services are provided by the FFYSC?
The grants that the FFYSC receives allows the center to provide help with the following:
Advisory Council
Basic Needs
Career Fair
Christmas Angel Tree
Dental/Vision Referrals
Education Support
Emergency Clothing
Family crisis and mental health services or referral to services
Food Bank
Guest Speakers
Happy Feet
Health Services Referrals
Home Emergency Services

Home Visits (to assist parents with accessing their area(s) of need)
Operation Preparation
Parent and Student Resource Guide
Red Ribbon Week
Referral to Parenting Classes
School Supplies
Sight for Students
Substance Abuse Training
Summer Camp
Transitional Events
Tutoring Partnership with 21st Century