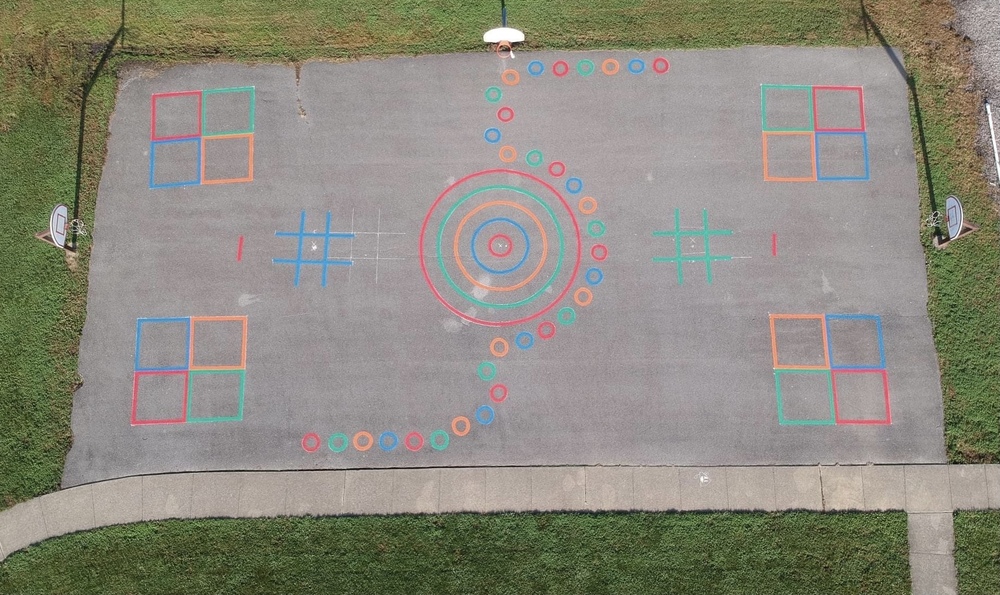 SES Teacher Uses Creativity for Opportunities for Students
LC Schools
Tuesday, October 27, 2020
In-person instruction has resumed for Lincoln County Schools this week. Teachers are having to be more creative than ever because of the COVID-19 pandemic. This goes for classroom instruction inside and outside of the building. Keeping students safe , following Healthy at School protocols and continuing to teach have proven to be quite the task for educators everywhere.
Stanford Elementary Physical Education teacher Daniel Gay (AKA Mr. G) has been working on ways to create more opportunities for safe outdoor activities for students. "Higher physical activity and physical fitness levels are associated with better cognitive learning, attendance and classroom behaviors," said Mr. Gay. "Improving students' access to consistent physical activity should be addressed whenever possible."
The Stanford Elementary playground area is in the initial stages of shaping up and expanding through building and district-level support, community donations of equipment, grants and a little effort from staff. "New volleyball standards, soccer goals and some painted activity markings on the ball court are the first additions. Two new donated basketball goals, movement pathways, trees, benches and more enhancements are hopefully in the very near future," added Mr. G.
There are regular and equipment free options for the ball court activities to help students have access to higher quality activities while following the Healthy at School Guidelines. Creating more opportunities to safely exercise and learn are essential for a successful school year for Lincoln County Schools.