Hooray for K-Camp day at Hustonville Elementary! We are so excited to see our new kindergarten students tomorrow and look forward to a day of learning fun! Here's a little sneak peek into our K-Camp swag bag provided by the Family Resource Center. It's "Time to be a Tiger!" 💙🧡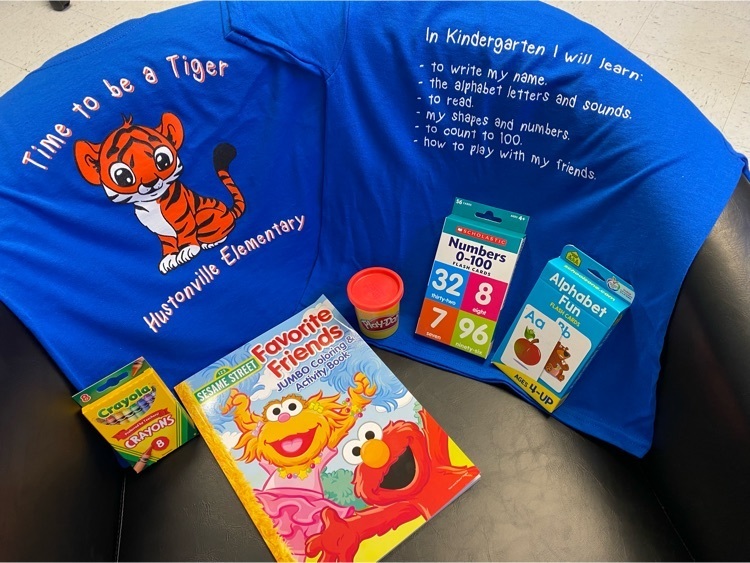 Kindergarten Camp will be Wednesday, August 11th from 8:30 - 2:30. All upcoming Kindergarten students are encouraged to attend. If you haven't signed up for K-Camp yet, you can still contact the school to get signed up. Friday August 6th is the last day to request bus transportation for K-Camp. We look forward to seeing our new Kindergarteners on the 11th.

Hustonville Elementary Open House will be August 17th from 5:30-7:30. We would love to see all our families at our open house!!!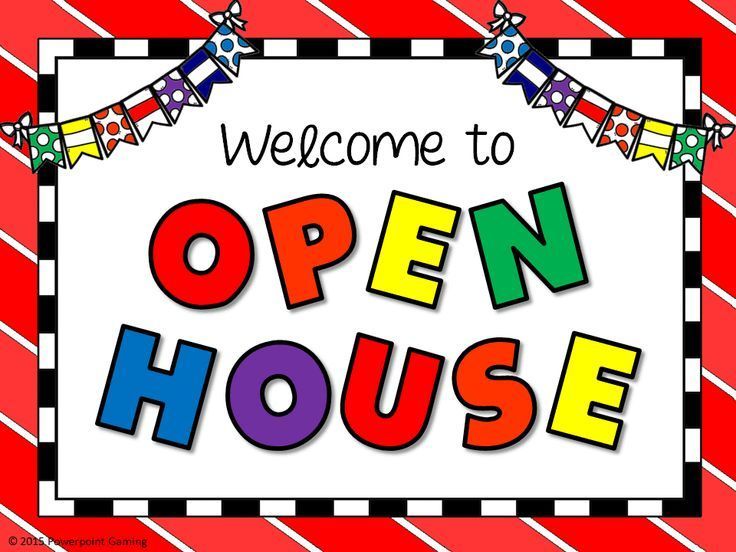 School supplies are here and getting sorted as we speak!!!! Shoutout to our wonderful custodians and secretaries for all their hard work with lots of supplies for our students for the 21-22 school year. Go Tigers!!!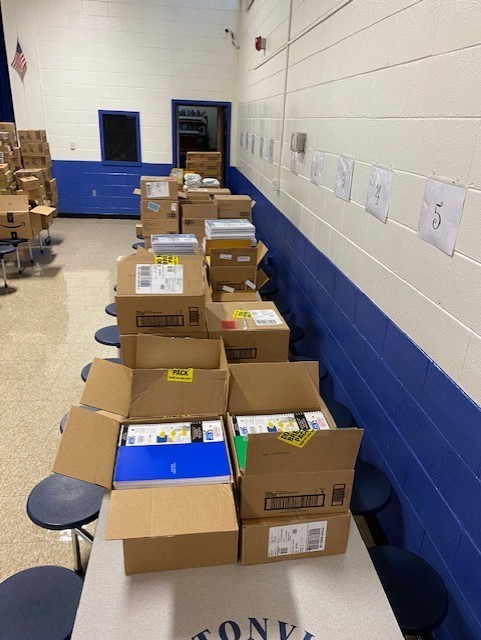 •Online registration is underway for current students for the 2021-22 school year. All returning students must register. For more information, click the link below: LINK-
https://bit.ly/2TQ3V8e
•We are now registering incoming kindergartners for K-Camp 2021. It will be August 11th at each elementary school. Transportation, lunch and a snack will be provided. Give your kindergarten student a great start to the school year by registering them for K-Camp. Please fill out the Google Form or call 606.365.2124. Link to register:
https://bit.ly/3gPueVf
#TEAMLincoln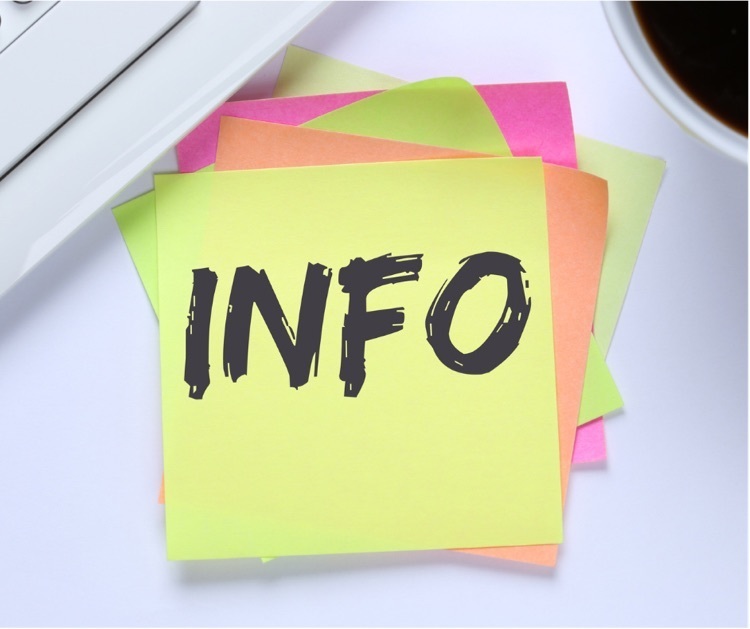 Hustonville Elementary is currently in process of selecting a new principal. We'd like your input on this selection process. You may offer your input by completing the survey below: Link-
https://bit.ly/3otDoJ3

Hustonville Elementary students were recently recognized for their work on the 2019 and 2020 Jim Claypool Conservation Poster contest.   For 2019, the winners in the school were first place Brooklyn Watson, second place Ethan Schuler, and third place Clareese Dunn. Brooklyn also placed second in the county for 2019. For 2020, the school winners were first place Macy New, second place Carter Whobrey, and third place Sadie Preston. In addition to this, Macy was a first-place county winner and an area winner. #TEAMLincoln #WeAreTigers Pic 1- 2019 winners from left to right: Brooklyn Watson, Ethan Schuler, and Clareese Dunn Pic 2- 2020 winners from left to right: Macy New, Carter Whobrey, and Sadie Preston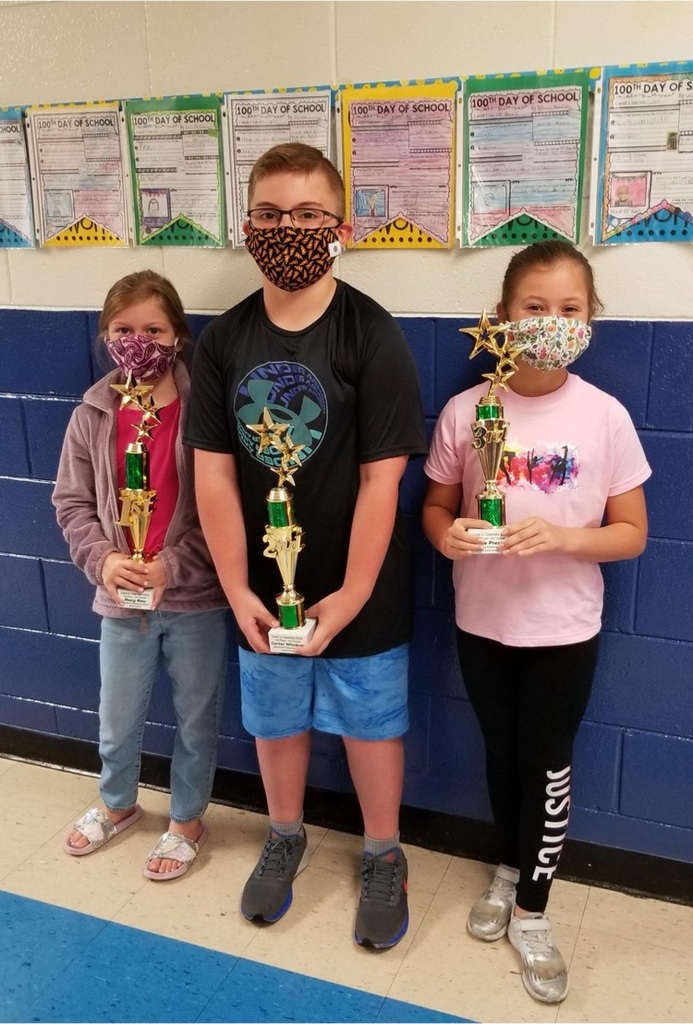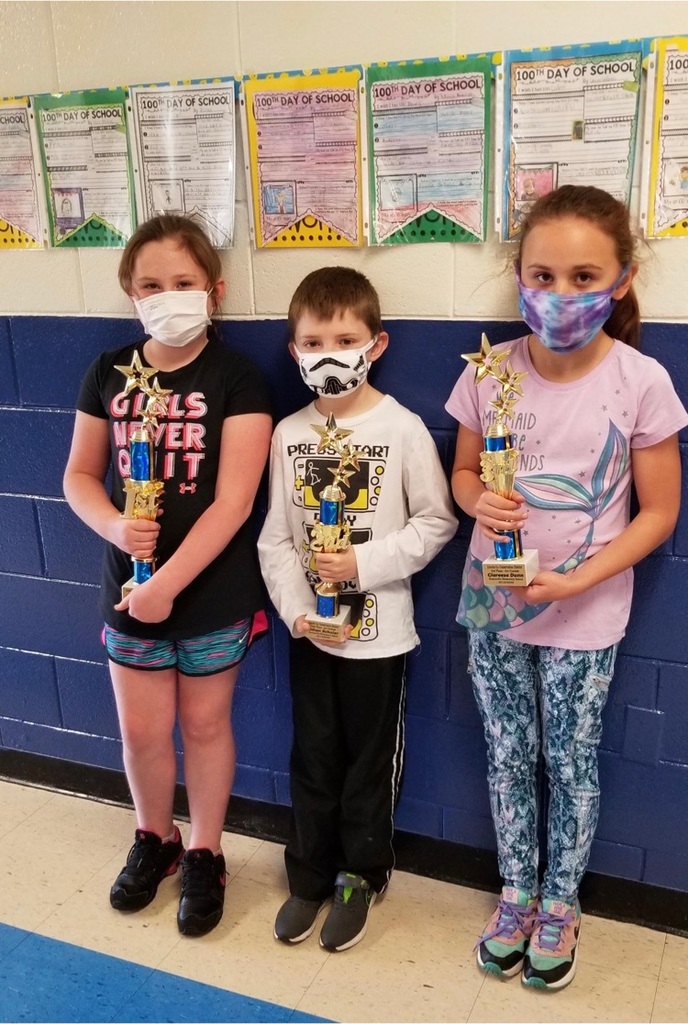 Don't forget.......Tomorrow, March 25, 2021, is School Picture Day!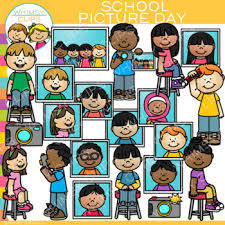 For students returning to in person learning in our A B C D group format please remember to bring your chromebook with you to school each day. We look forward to seeing you this week.

•LCHS, 8:15 AM- 3:09 PM, Drop Off Begins at 7:45 AM •LCMS, 8:15 AM- 3:10 PM, Drop Off Begins at 7:45 AM •Crab Orchard, 8:10 AM- 3:25 PM, Drop Off Begins at 7:35 AM •Highland, 8:05 AM- 3:15 PM, Drop Off Begins at 7:35 PM •Hustonville, 8:10 AM- 3:25 PM, Drop Off Begins at 7:40 AM •Stanford, 8:05 AM- 3:20 PM, Drop Off Begins at 7:35 AM •Waynesburg, 8:05 AM- 3:20 PM, Drop Off Begins at 7:35 AM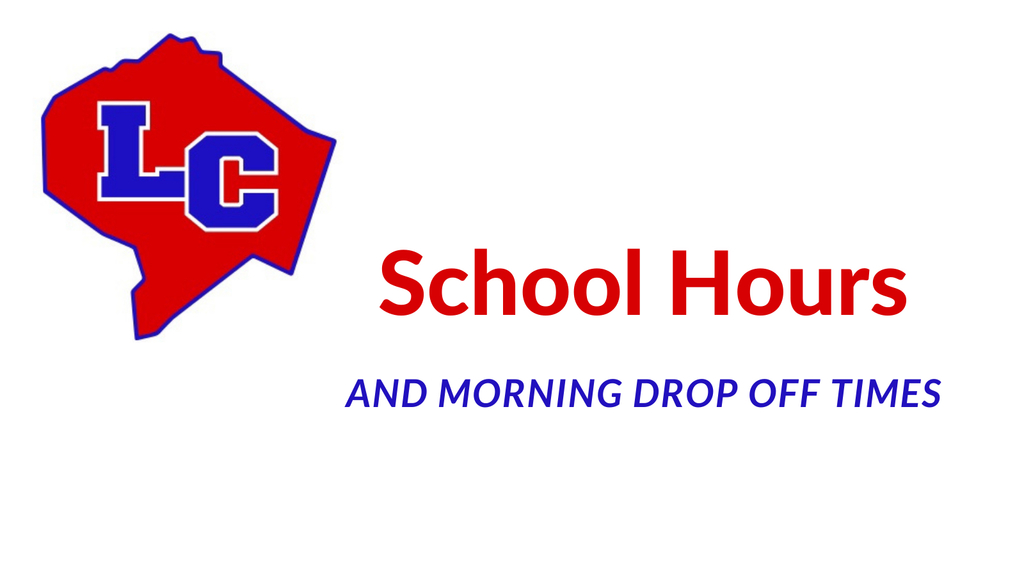 We are very EXCITED to see our in-person students tomorrow across the district. Here are a few quick reminders: •School supplies are provided (except for backpacks) •Screen your students for symptoms and take their temperature every morning before leaving for school •Face coverings must be worn at all times (except while actively eating and drinking) •Bring a personal water bottle labeled with your student's name •Be kind, patient and prepared to learn #TEAMLincoln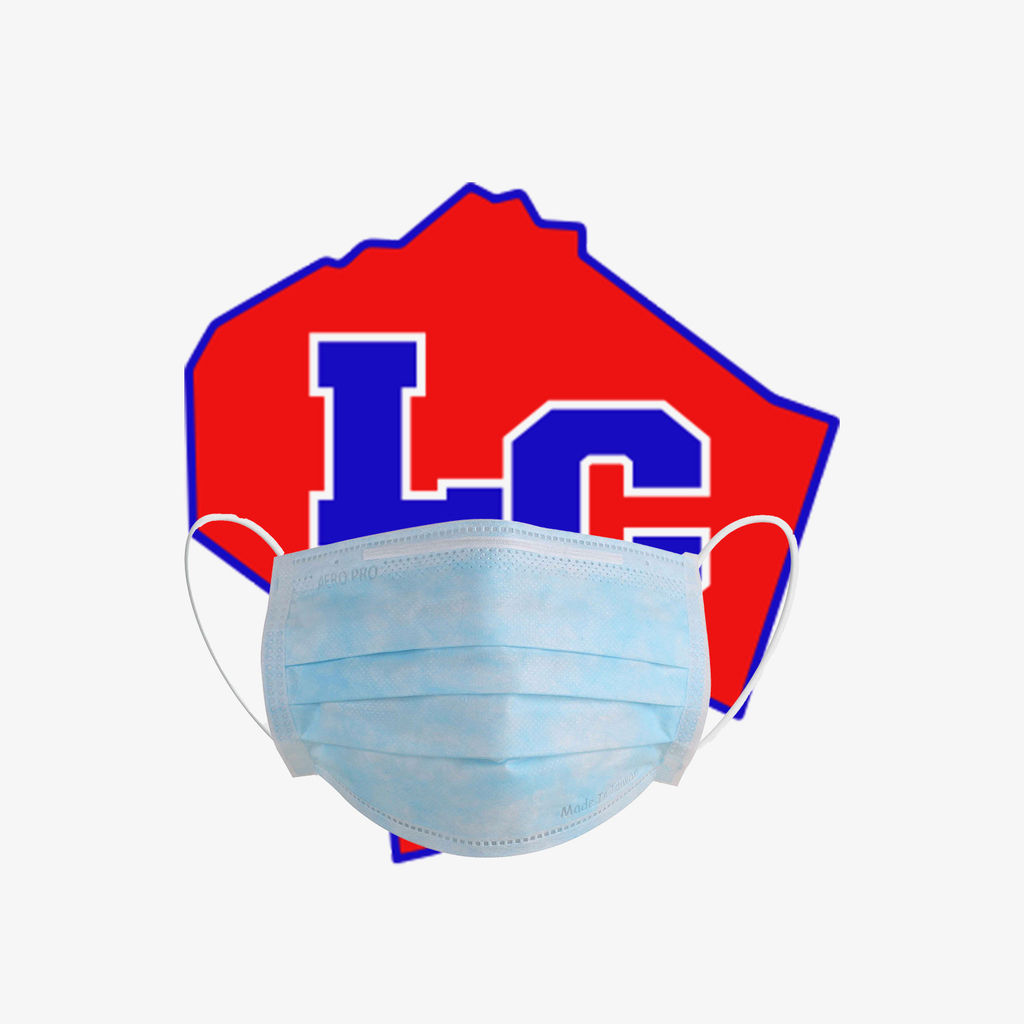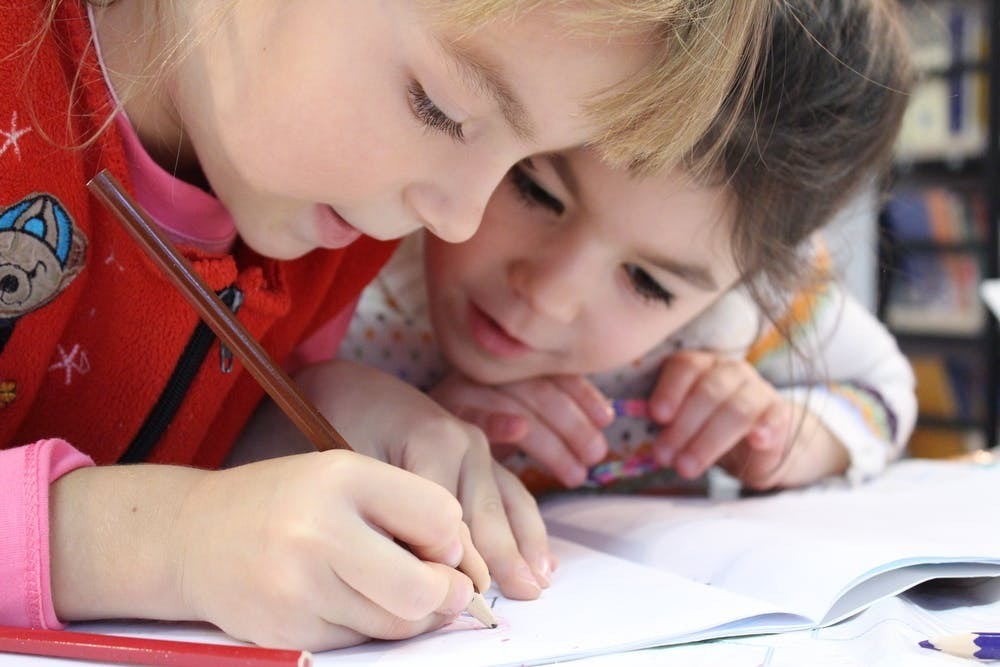 You can now register your child for kindergarten. For more information, click this link: /o/lcs/page/kindergarten-registration--75


Our summer feeding program kicked off last week, distributing around 1400 meals per delivery day. We are back on our M-W-F schedule this week. #TEAMLincoln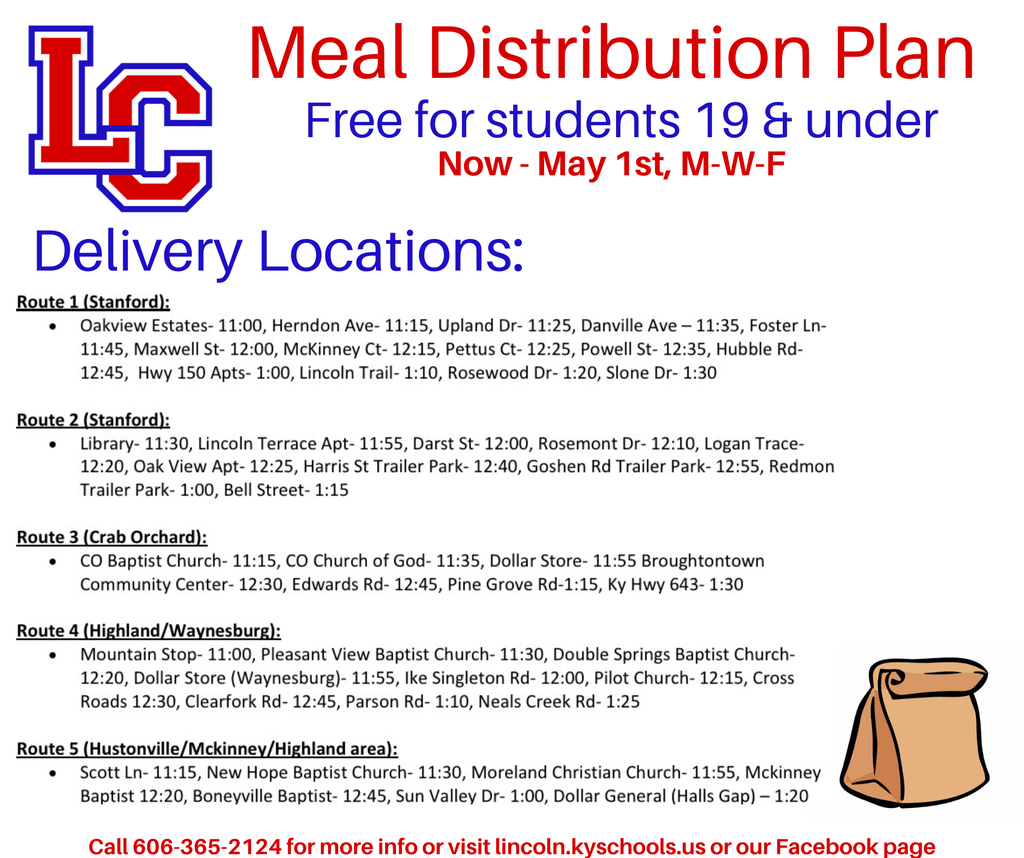 Reminder: The Summer Feeding Program gets underway this coming Wednesday. #TEAMLincoln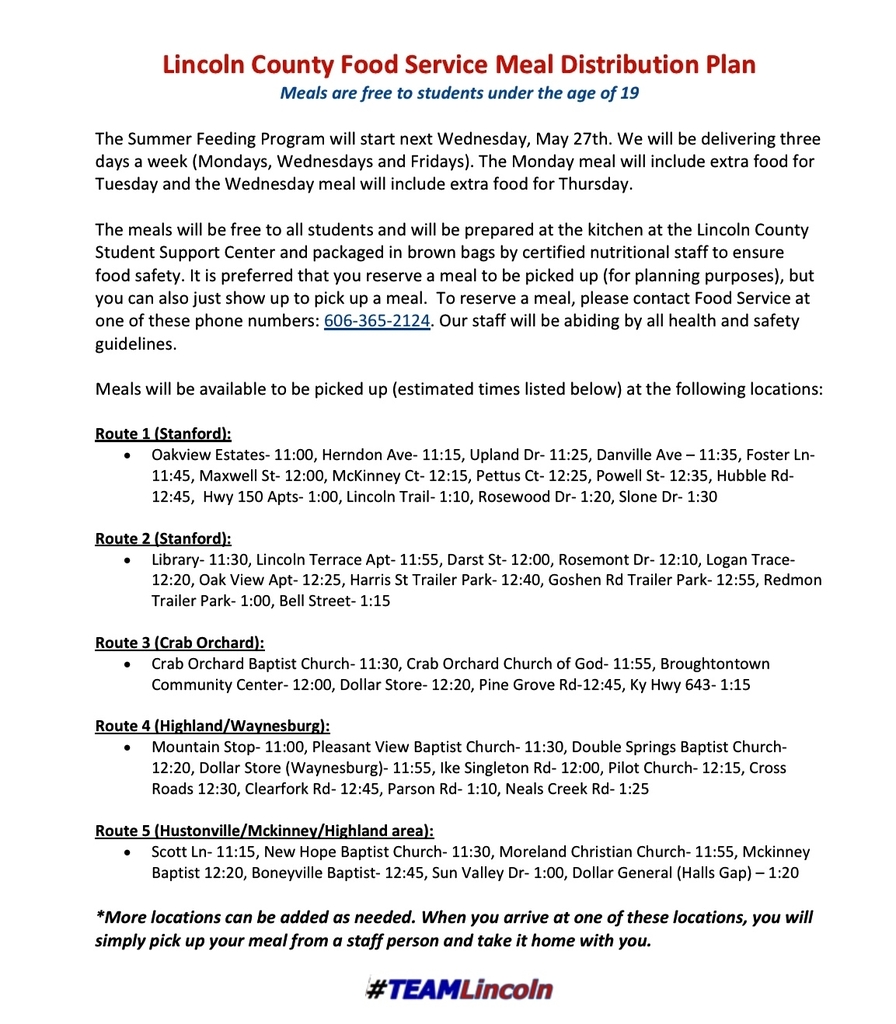 Live Feed Post