🧸If you have a child who is between birth to five years of age, call (606)365-9371 to set up an appointment for Head Start/Preschool or Early Head Start screening and registration for the 2023-2024 school year. 💙❤️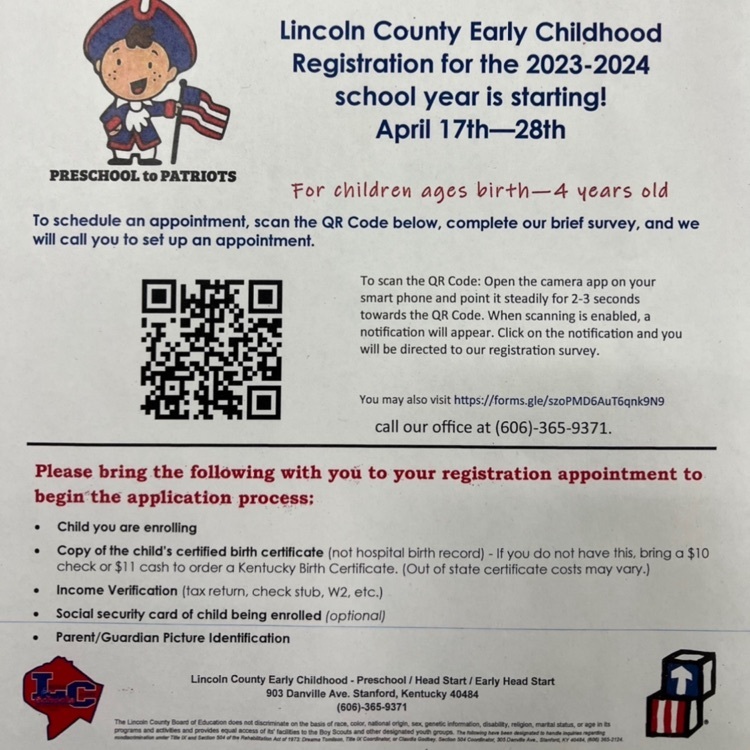 🧸If you have a child who is between birth to five years of age, call (606)365-9371 to set up an appointment for Head Start/Preschool or Early Head Start screening and registration for the 2023-2024 school year. 💙❤️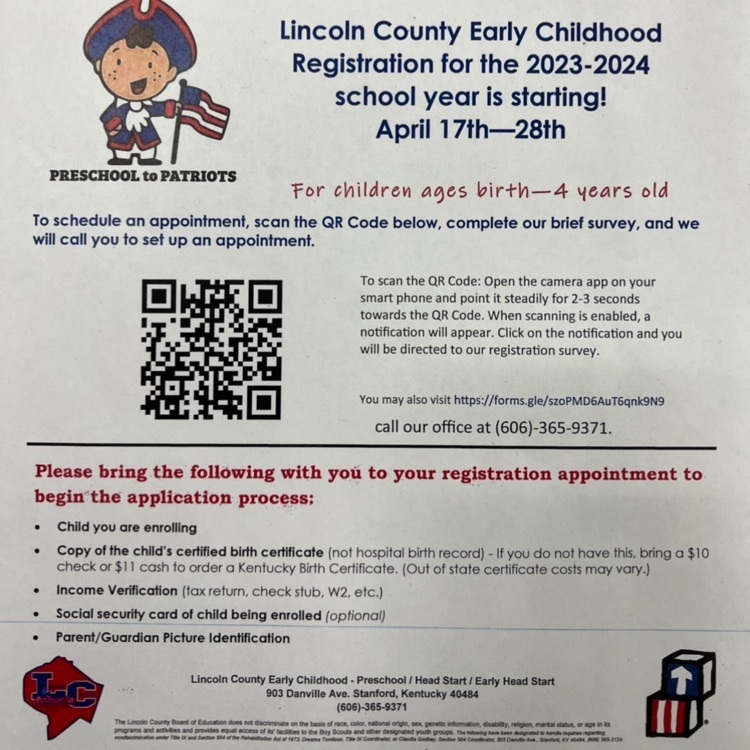 ⭐ Please join us at the LC Public Library for the Dolly Parton Imagination Library KICKOFF! ⭐ 📅 Wednesday, February 15th ⌚ 5:00 pm 📖 Special Storytime 🎁 Giveaways 📚 Register for FREE BOOKS (for Lincoln County children ages 0-5)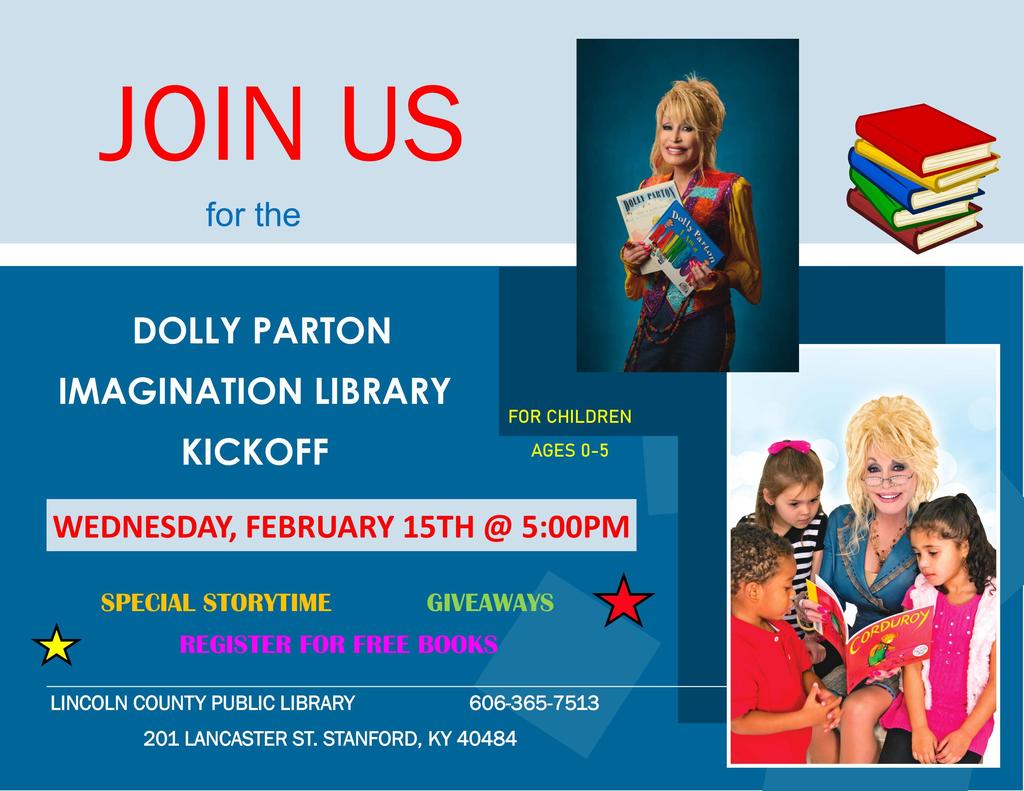 January 2023 🗞Preschool to Patriot Press🗞 contains some great information (and a fun PACT Activity!) about kiddos with picky eating behaviors. Be sure to check it out!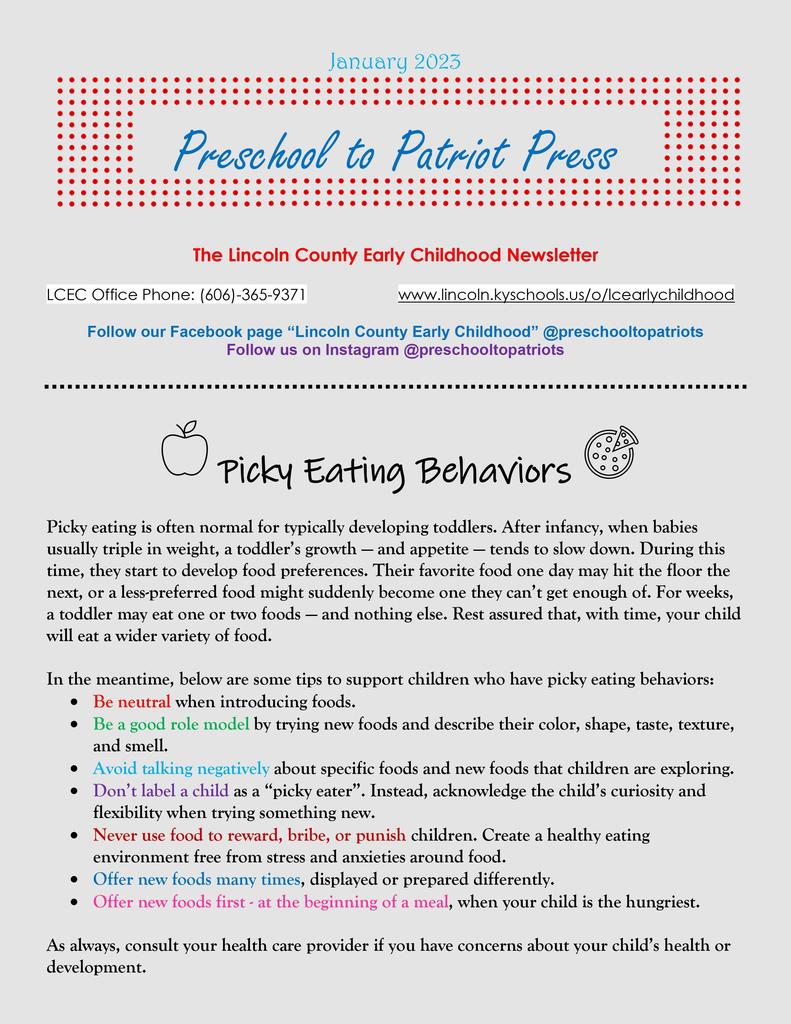 LC Public Library's Story Hour has been changed to Fridays at 10:00am. We encourage our families to take their preschool kiddos on the Fridays we don't have school. 😊📚📖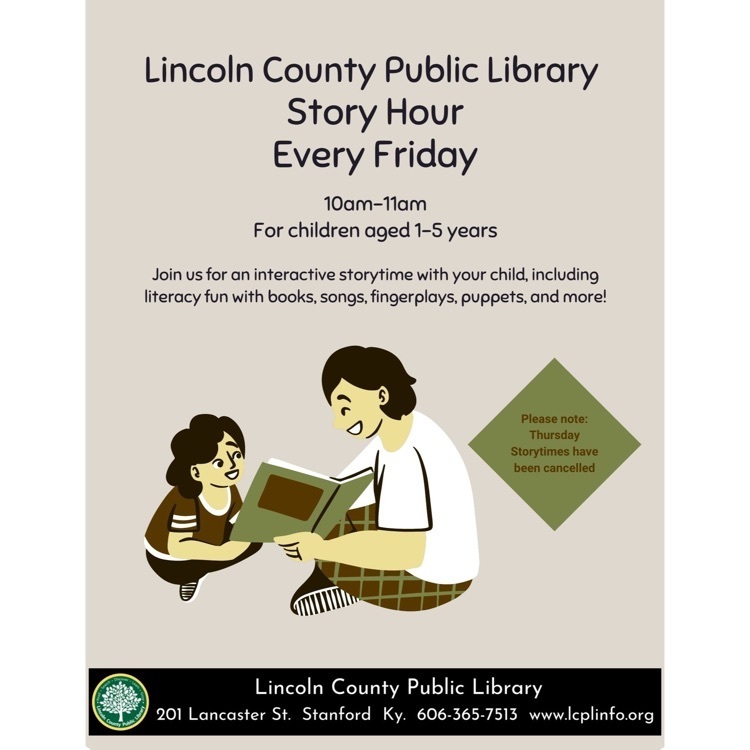 Welcome back, friends! We hope everyone had a great Winter Break! 🚸 Parents/Guardians - Please read the following reminder from Officer Ray: 🚦 The speed limit on all Lincoln County School Campuses is 5 mph. 🚦 All children should be in an age/weight-appropriate car seat or booster seat when leaving our campuses. 🚦 School Resource Officers will be monitoring this. Your attention to this matter is greatly appreciated.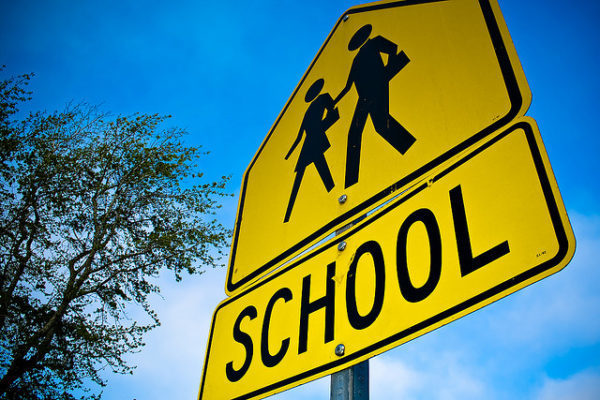 ATTENTION STANFORD AND EHS PARENTS: 12 Days Before Christmas Break at SES Day 1 – Thursday, 12/1 – Don't Be a Grinch – WEAR GREEN Day 2 – Friday, 12/2 – Holiday Cheer – WEAR RED Day 3 – Monday 12/5 – Comfort and Joy - WEAR SOMETHING COMFY Day 4 – Tuesday 12/6 – Mistle-toes - CRAZY CHRISTMAS SOCK DAY Day 5 – Wednesday 12/7 – Stanford Blue Christmas – WEAR BLUE Day 6 – Thursday 12/8 – Holiday Hair Don't Care – WEAR SANTA/ELF HATS, ANTLERS, HEADBANDS, ETC. Day 7 – Friday, 12/9 – Rockin' Around the Christmas Tree – ROCK OUT YOUR FAVORITE CHRISTMAS THEMED OR CHRISTMAS COLORED CLOTHES Day 8 – Monday, 12/12 – Deck Your Neck - WEAR A SCARF, NECKLACE OR OTHER ACCESSORY Day 9 – Tuesday 12/13 – Candy Cane Lane – WEAR RED & WHITE OR STRIPES Day 10 – Wednesday 12/14 – Winter Wonderland – WEAR BLUE AND WHITE Day 11 – Thursday 12/15 – Christmas Movie Day – WEAR YOUR PAJAMAS Day 12 – Friday 12/16 – Deck the Halls – WEAR SOMETHING SPARKLY, BRIGHT, OR SHINY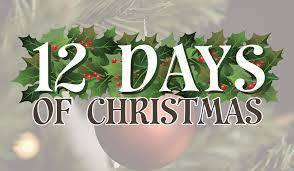 Our 2nd Family Night!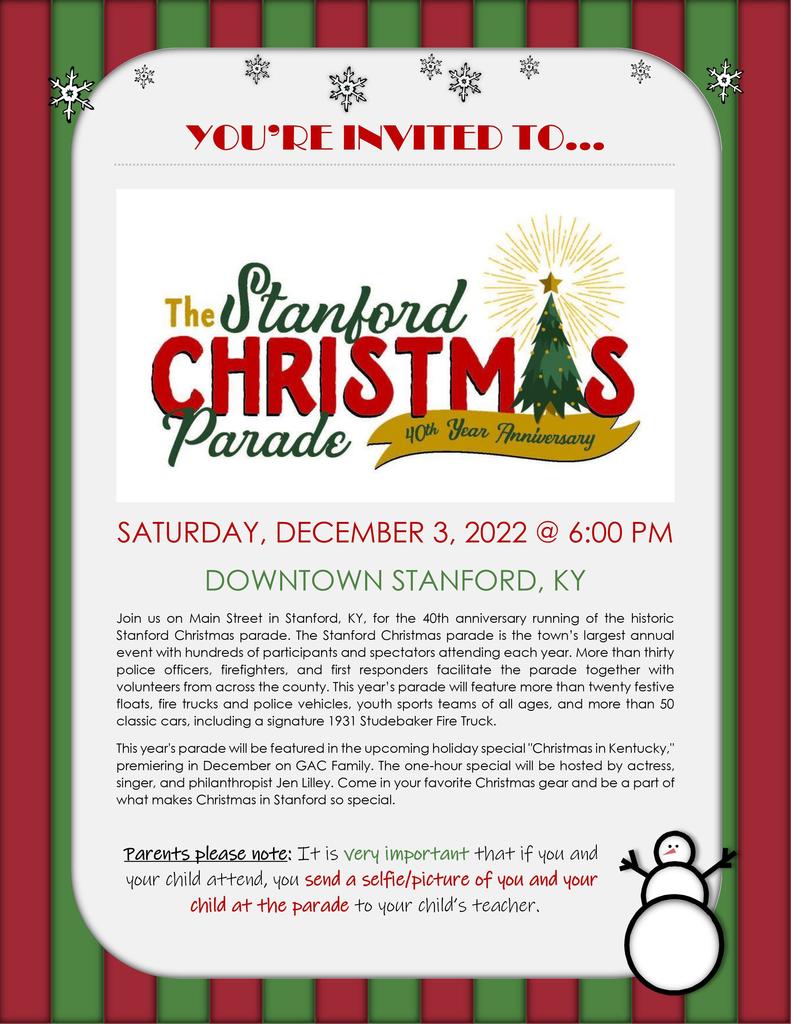 🦃 FREE THANKSGIVING MEAL from Moreland Christian Church 🦃 A free meal can be picked up or will be delivered on Thanksgiving Day between 11:30 and 12:30 PM. Fill out the form below or text orders to 859-326-1909. Please feel free to share. This free meal is for everyone to enjoy!
https://bit.ly/3DyT9WW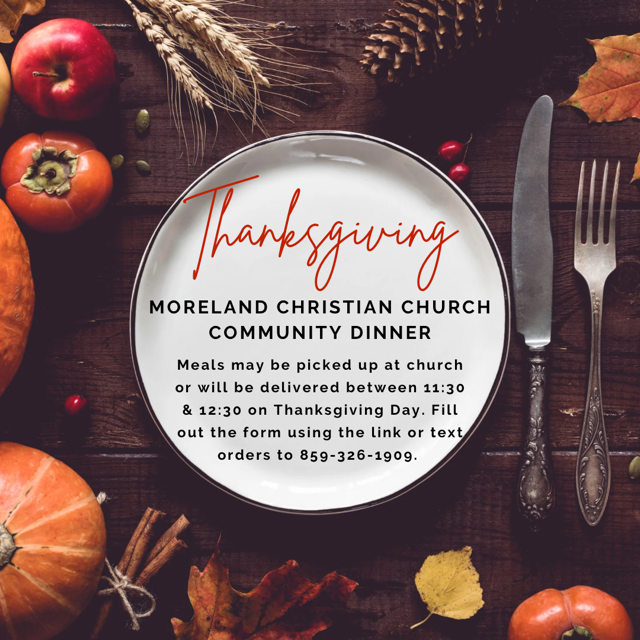 🗞 Check out our November newsletter, Preschool to Patriot Press! 🗞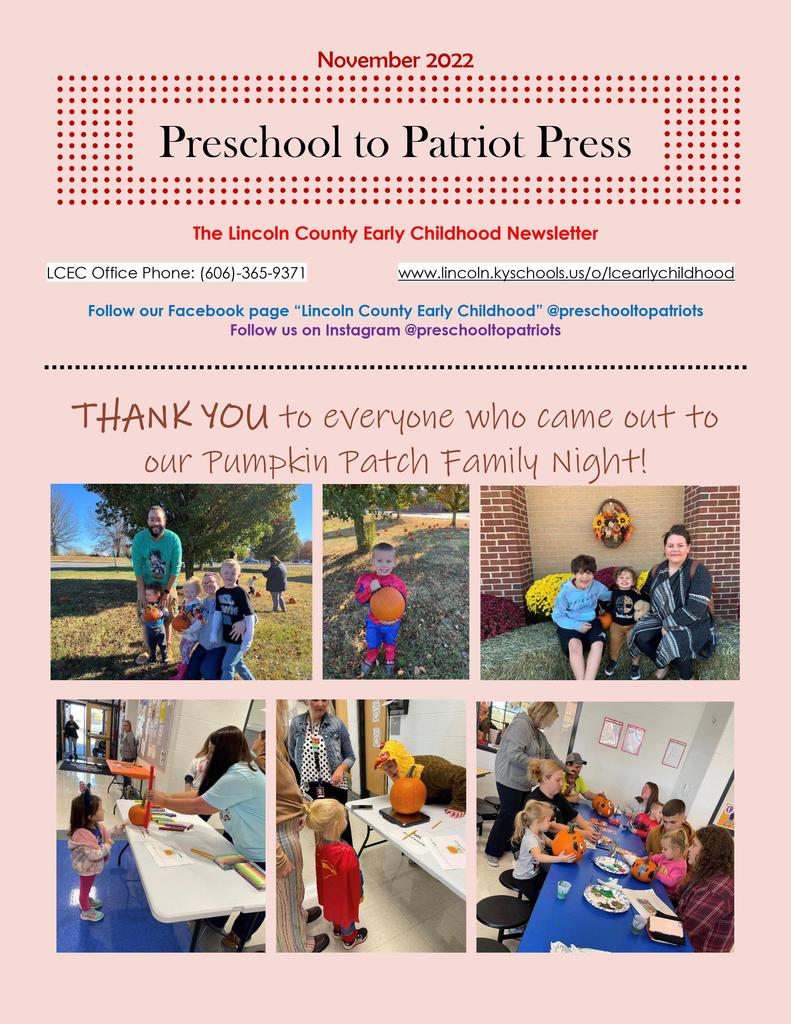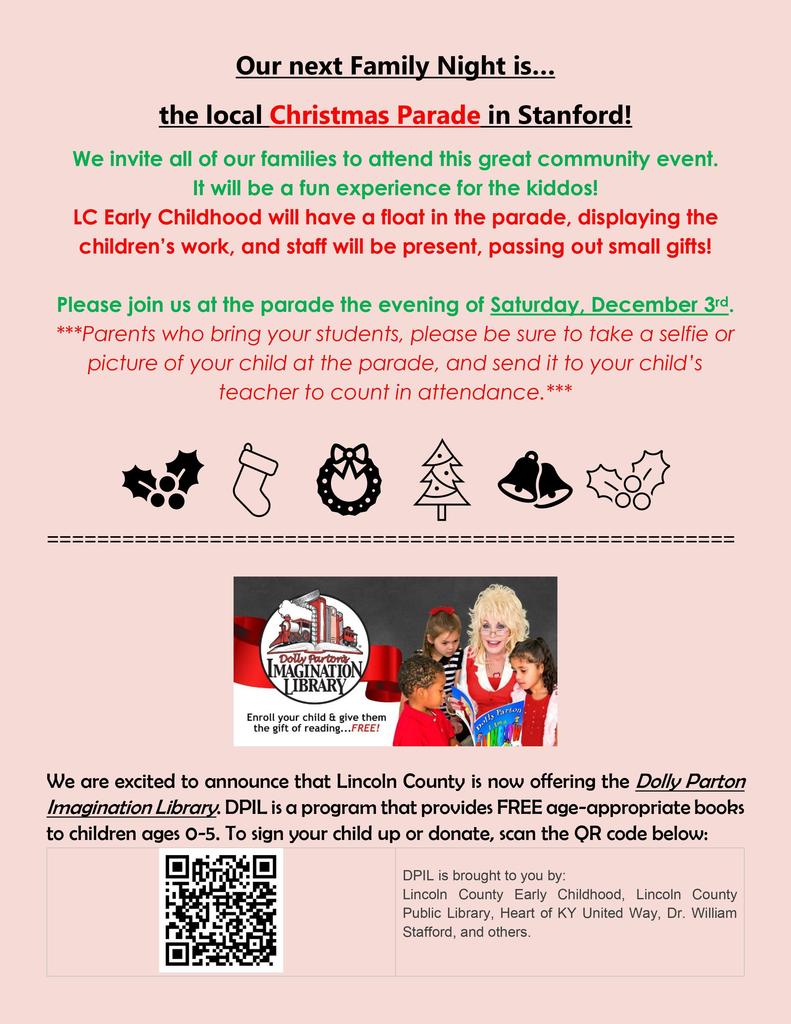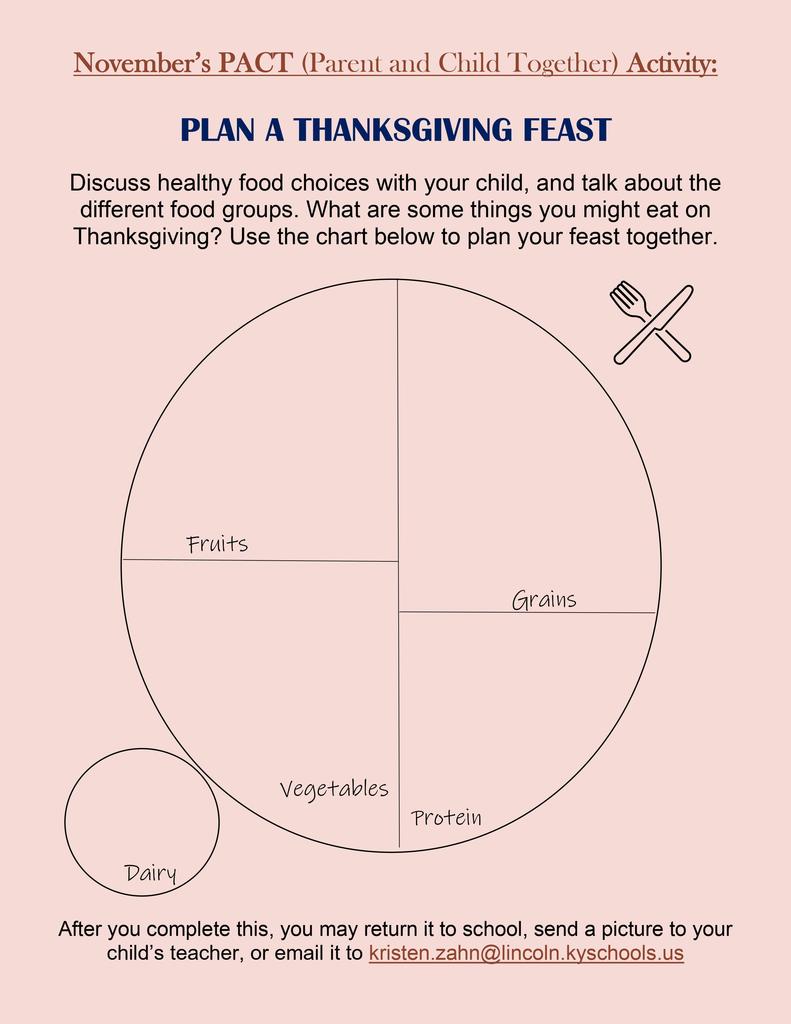 Day 2 of Red Ribbon Week is Pajama Day. Check out Mrs. Amanda and Mrs. Shelly's class!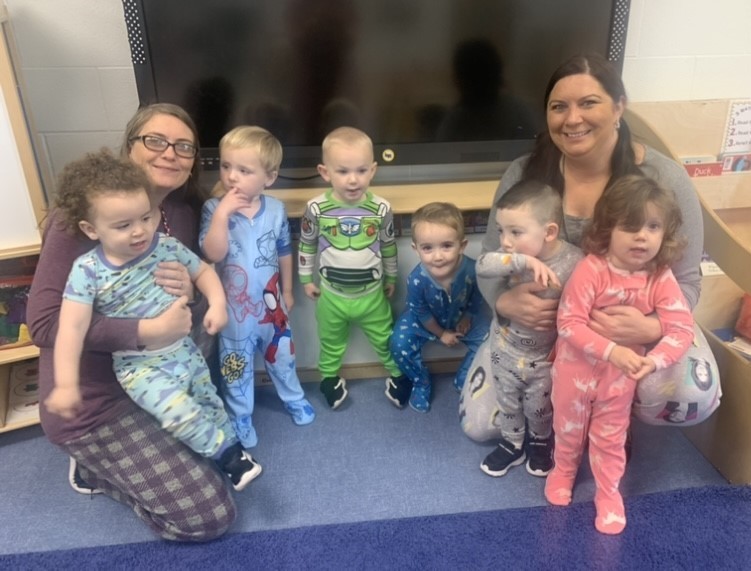 The Lincoln County FRYSCs are hosting a Health Fair tonight at the LCHS auditorium from 5:00-7:00. KSP's presentation will happen around 6:00. Please make plans to attend!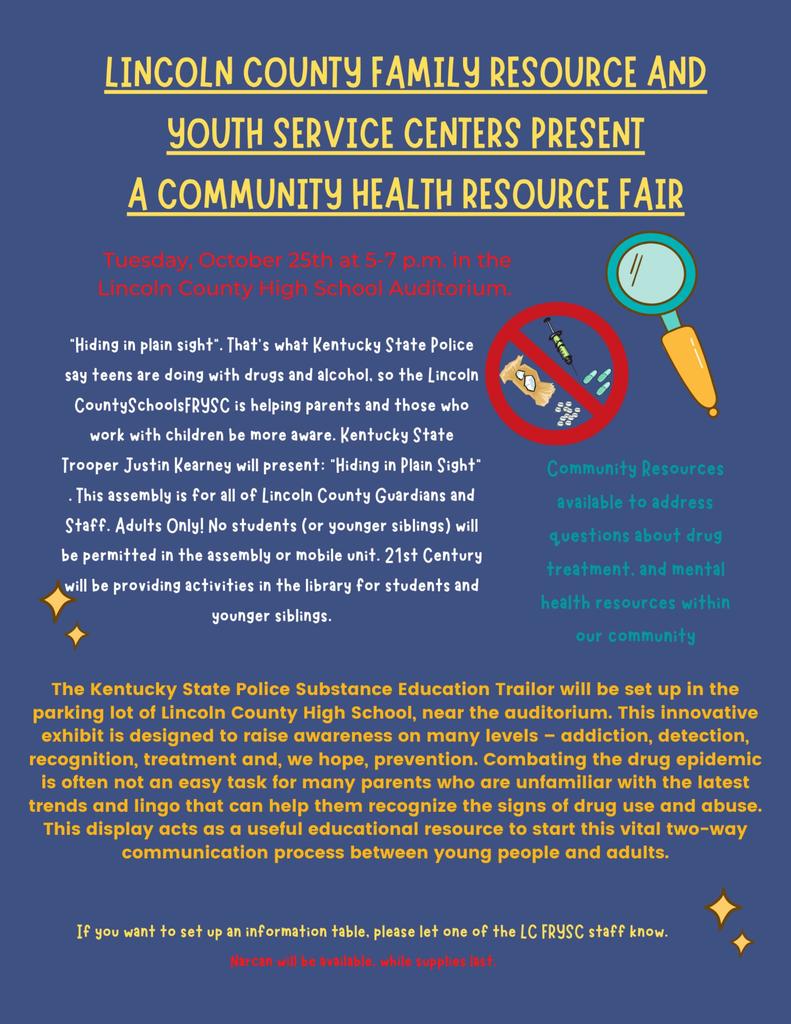 🗞📰 "Preschool to Patriot Press", our first program-wide newsletter of the year, is going out today! Be sure to check it out! 📰🗞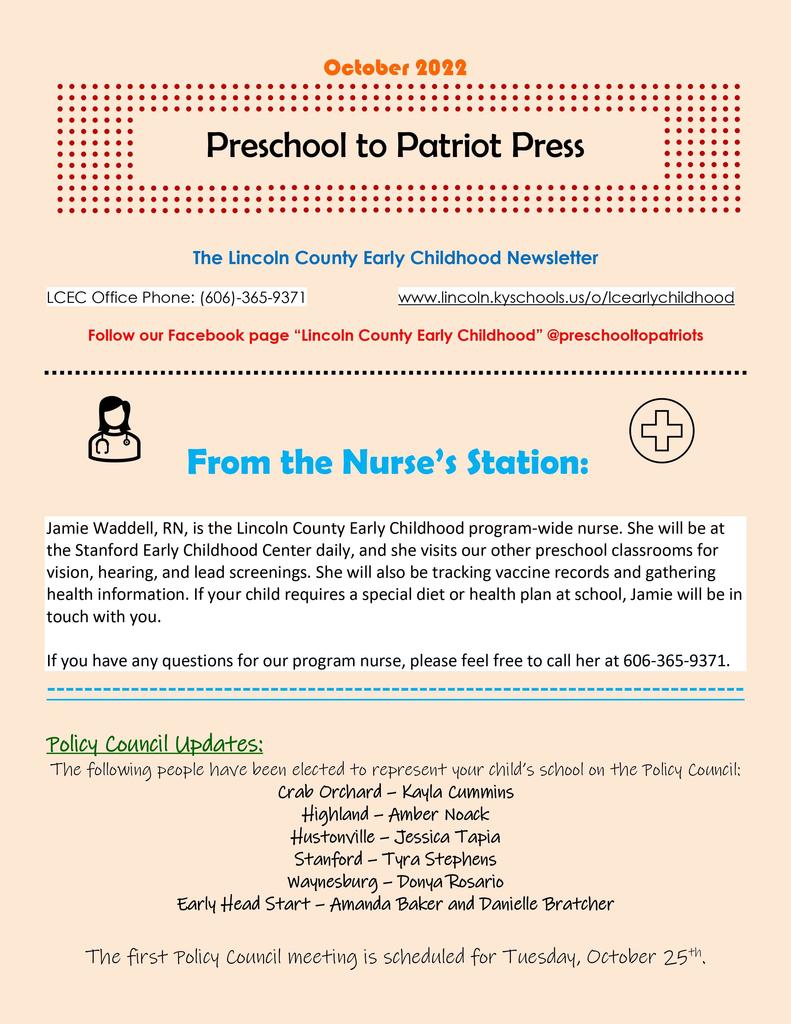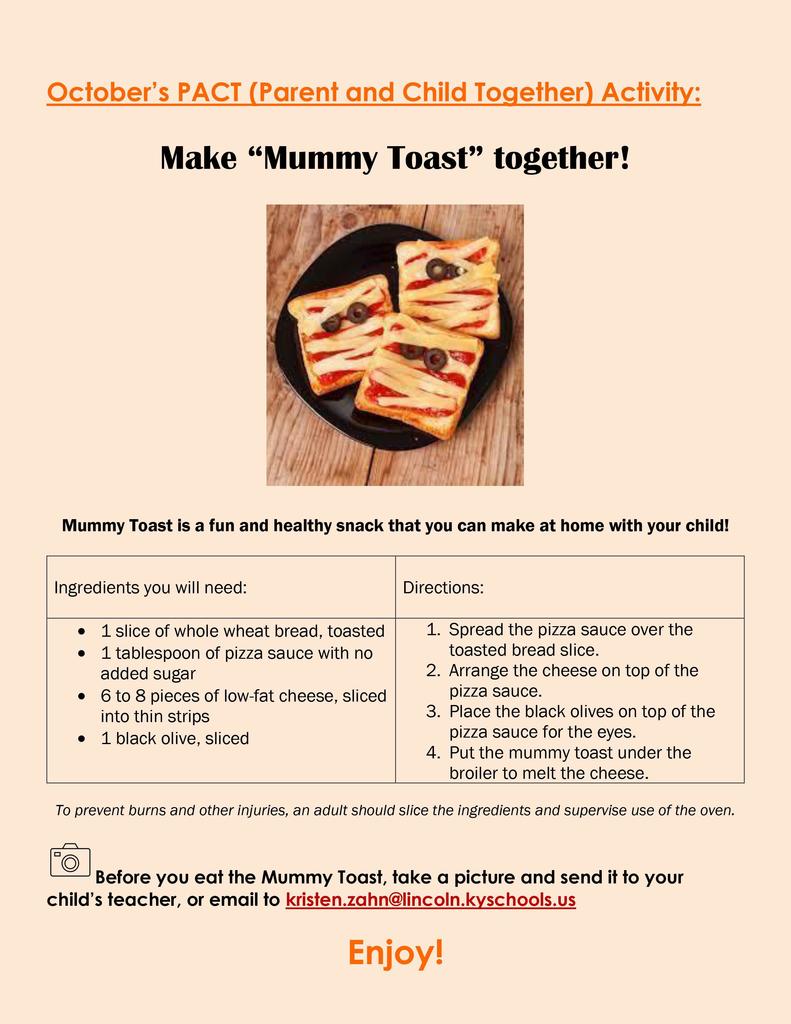 Ms. Crace and Ms. Padgett's class kicking off Red Ribbon Week!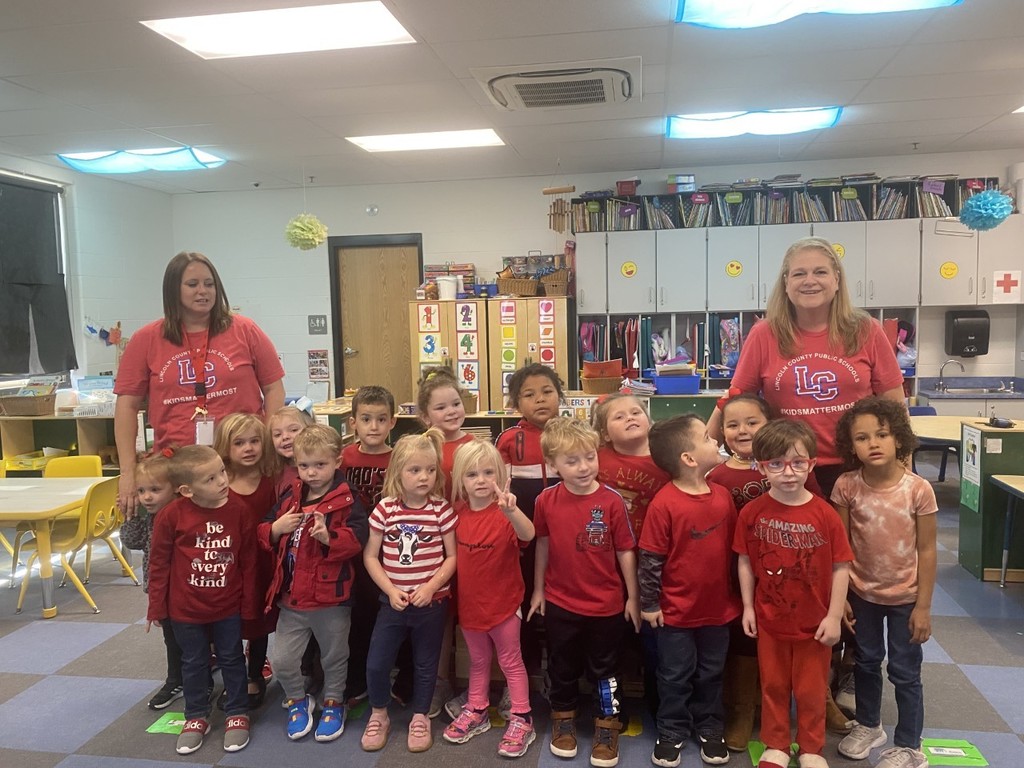 Attention Stanford Early Childhood Parents: Below is the info for next week's Red Ribbon dress-up days!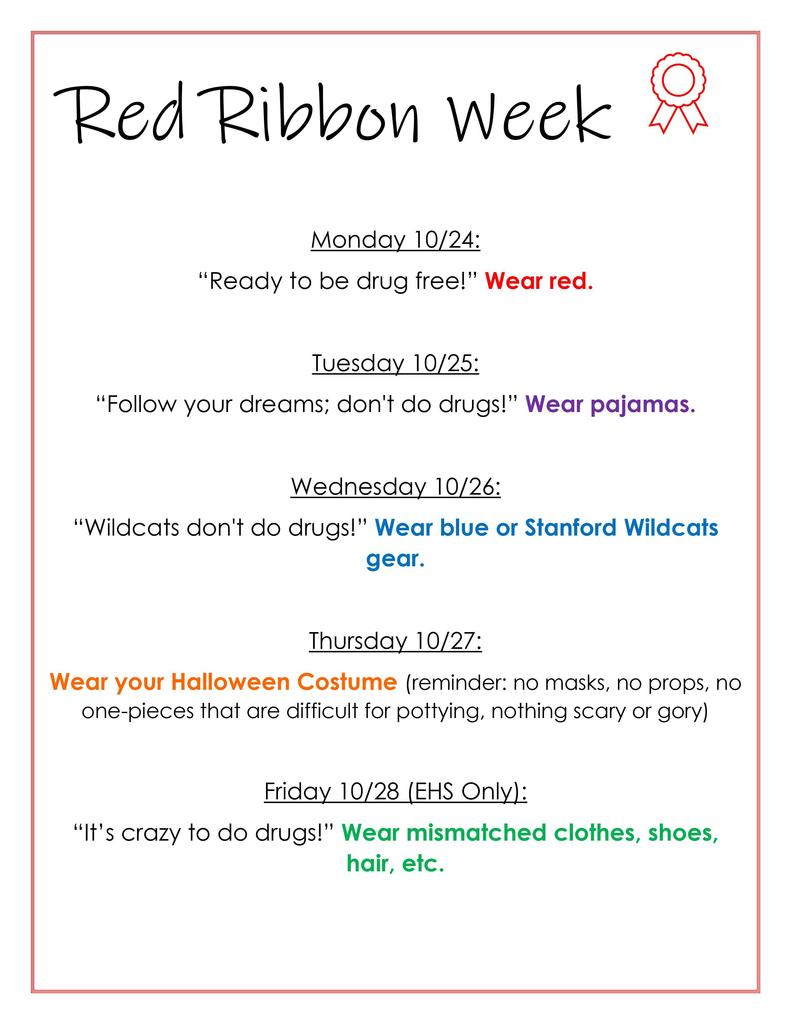 Waynesburg Preschool made a zoo in STEM class yesterday! Sharks, birds, monkeys, snakes, and giraffes, just to name a few! 🦈🦅🐵🐍🦒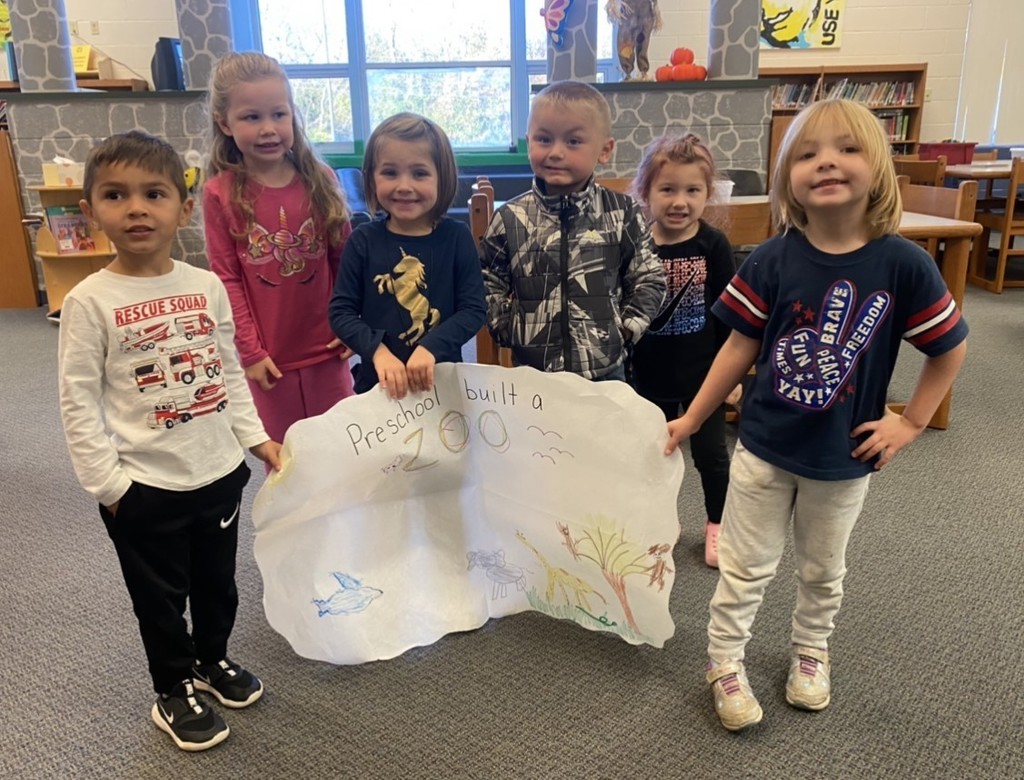 Lincoln County Early Childhood is hosting our first program-wide Family Night of the 22-23 school year, and it's a... 🎃 Pumpkin Patch! 🎃 Please join us on Thursday, October 27th at the Stanford Early Childhood Center. Below are the scheduled times for each school. In order to accommodate large numbers, please help us by attending at your school's scheduled time. 4:00-4:30 - Stanford Preschool 4:30-5:00 - Early Head Start 5:00-5:30 - Crab Orchard and Highland 5:30-6:00 - Hustonville and Waynesburg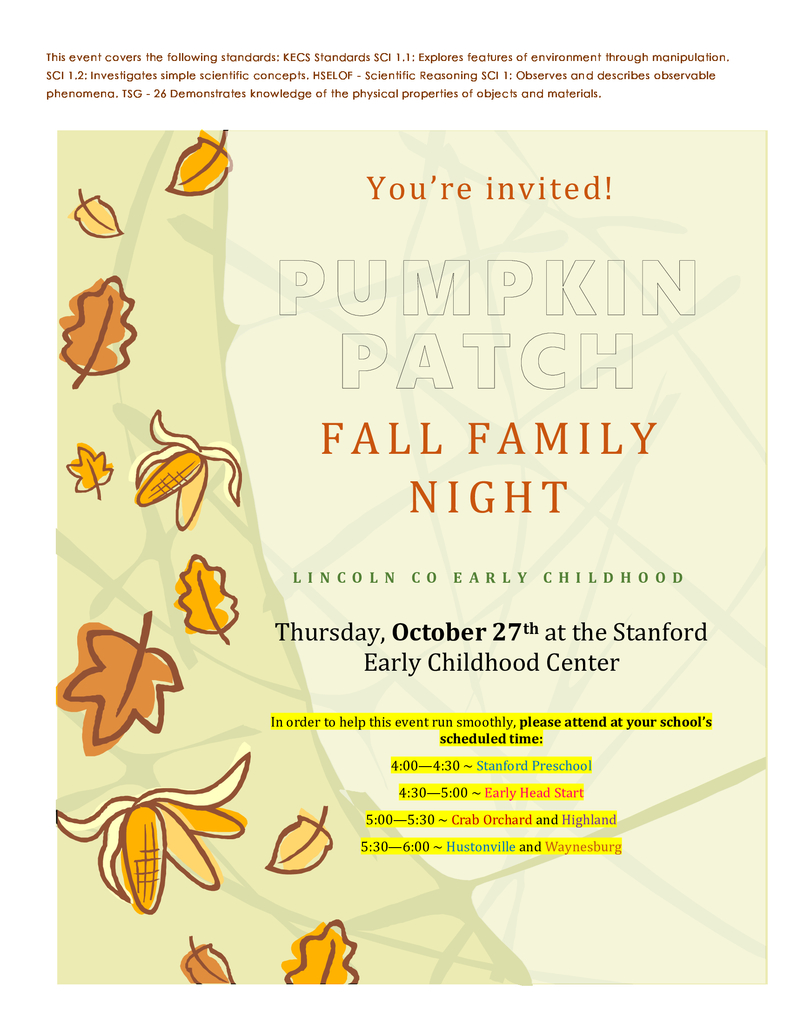 Sweet little mural 🌸 put together by Ms. Lora and Mrs. Shelly's class!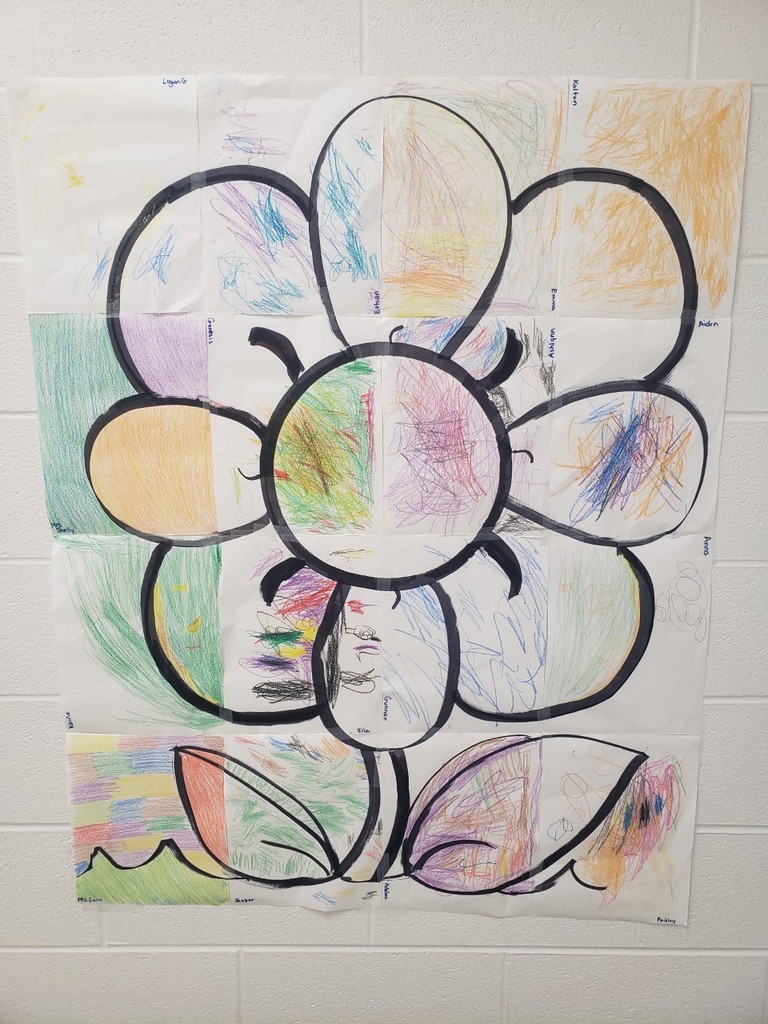 Ms. Dyer's class is studying community helpers this month. They had a special visitor this week - a police officer! 👮‍♂️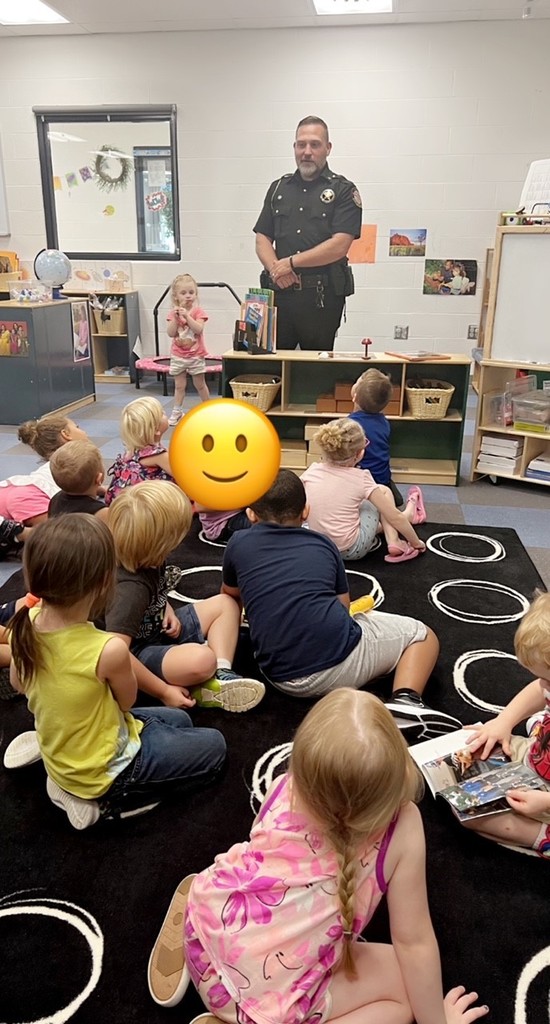 Enjoying a book and the beautiful weather! ☀️📚